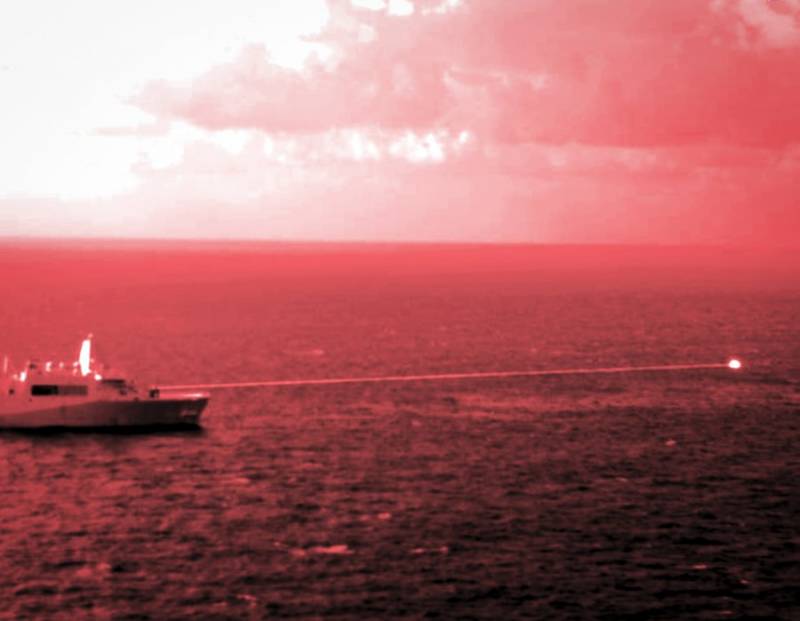 The US Navy conducted another laser test
weapons
installed on the ship. According to the command of the Fifth
fleet
The US Navy on its Twitter page, the American transport dock ship LPD-27 USS Portland took part in the tests.
USS Portland (LPD 27) in the Gulf of Aden reportedly demonstrated a high-energy laser weapon system. Tests were carried out on December 14, the laser successfully hit a naval target. Other details of the past demonstration are not provided.
Note that this is not the first laser weapon test carried out from the USS Portland landing ship. At the end of 2019, the press service of the US Navy announced the launch of the ship for testing laser weapons installed on board. It was reported that a combat laser installation with a generation power of about 150 kW, called TLM, which stands for "tactical laser module", was installed on the ship.
It is assumed that the power of 150 kW is enough to destroy the laser beam of small boats, ships and boats, as well as some low-speed air targets, including drones.
In May 2020, the ship participated in the next tests of laser weapons, which took place in the Pacific Ocean near the Pearl Harbor naval base. The laser installation installed on the ship successfully hit the flying drone.
Initially, the arsenal of the LPD-27 USS Portland transport dock included two Mk44 Bushmaster II gun mounts, two Mk 41 missile launchers and M2 Browning machine gun mounts.