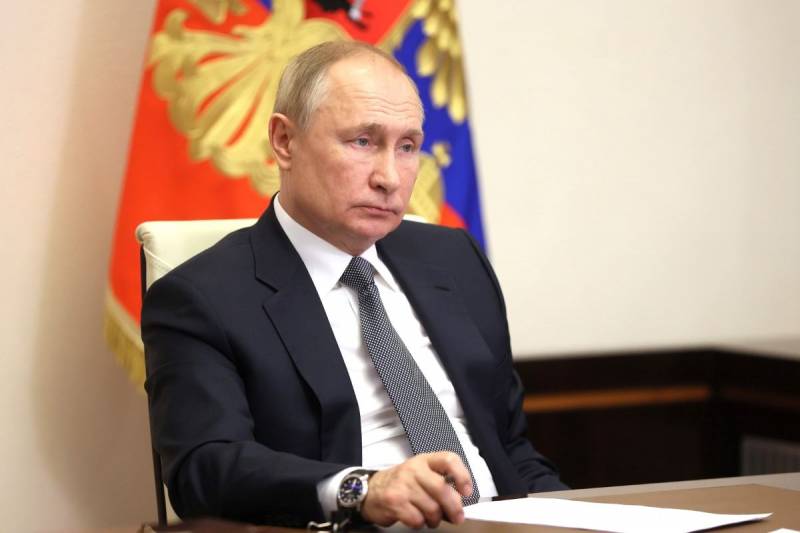 Russian President Vladimir Putin considers the fight against poverty in Russia one of the most important tasks. It has a direct connection with demographics.
This opinion was expressed today by the Russian leader at a meeting of the Council for Strategic Development and National Projects.
Fighting poverty is our absolute priority
- noted the president.
At the same time, he added that in order to increase the income of the country's population, many different factors must be taken into account.
In particular, Putin mentioned families receiving targeted financial assistance. According to the president, seven million Russian children of all ages are growing there. He also said that support is being provided to 800 thousand citizens who find themselves in difficult life situations, including against the backdrop of the coronavirus pandemic.
The President believes that in order to fight poverty, it is important to create new jobs, overcome the uneven development of the country's regions and sectors of the economy, and promote the availability of quality education for everyone. At the same time, there was no talk of creating 25 million high-tech jobs this time.
Vladimir Putin noted that significant success has been achieved in the field of preschool education and upbringing, especially in terms of increasing the number of places in nurseries and kindergartens. On an all-Russian scale, it was possible to halve the queues at the nursery, and in 31 regions to get rid of this deficit altogether. This, according to the authorities, gives young mothers the opportunity to improve the level of family well-being by using options with going to work, when the child may be in a nursery or kindergarten.
According to official statistics, the number of Russians living below the poverty line is 17,7 million. These are Rosstat data for the II quarter of 2021. At the beginning of the year, the figure was about 19 million people. This is about 13%. The minimum poverty indicator in the Russian Federation was recorded in 2010 - about 10,7%. At the same time, the unemployment rate (indicators for July-August 2021) is estimated at 5%.