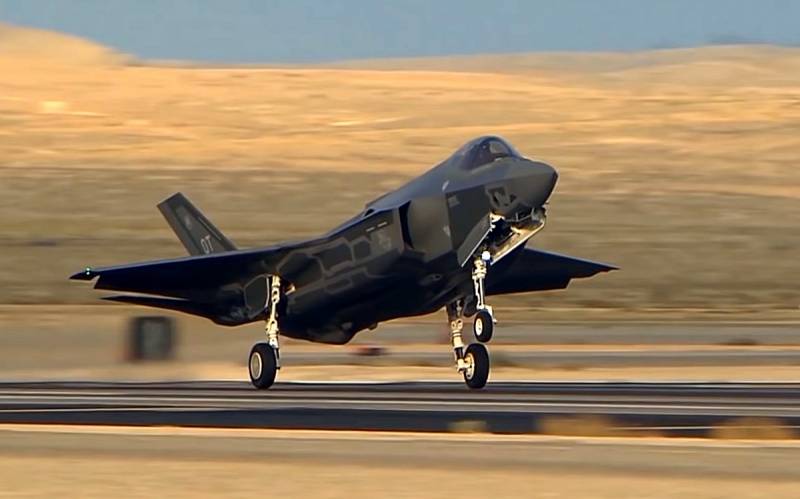 One of the largest deals in the United States for the supply of fifth-generation F-35 fighters may fail, the United Arab Emirates has suspended negotiations on the purchase of these aircraft. The corresponding notification has already been sent to Washington. This was announced by an official representative of the UAE authorities.
The UAE has warned the United States of a possible withdrawal from the deal to acquire 50 fifth-generation F-35 fighters and 18 attack drones. The deal has been suspended for now, but its complete cancellation is possible. The reason for this was the US demands to protect "advanced technologies" from espionage, primarily from China. In the UAE, the demands put forward were considered excessive and burdensome, and Washington was informed about this.
The UAE has told the US that it will suspend discussions on the acquisition of the F-35. Technical requirements, sovereign operating constraints, cost benefit analysis led to revaluation
- said in a statement.
In turn, Washington said they hope to continue negotiations and sign a contract for the supply of fighters and drones to the UAE. This statement was made by the head of the US Department of State Anthony Blinken. It is worth recalling that the planned contract will bring the US $ 23 billion.
As the American press writes, referring to sources in the Pentagon, the prospects for the deal are not yet clear, but today or tomorrow everything will become clearer. The thing is that a UAE delegation has arrived in Washington on a two-day visit and the issue of purchasing the F-35 may be raised during the negotiations. Based on their results, it will become clear whether the UAE is refusing to purchase the F-35 or whether it was an element of bargaining on the eve of the signing of the agreement.