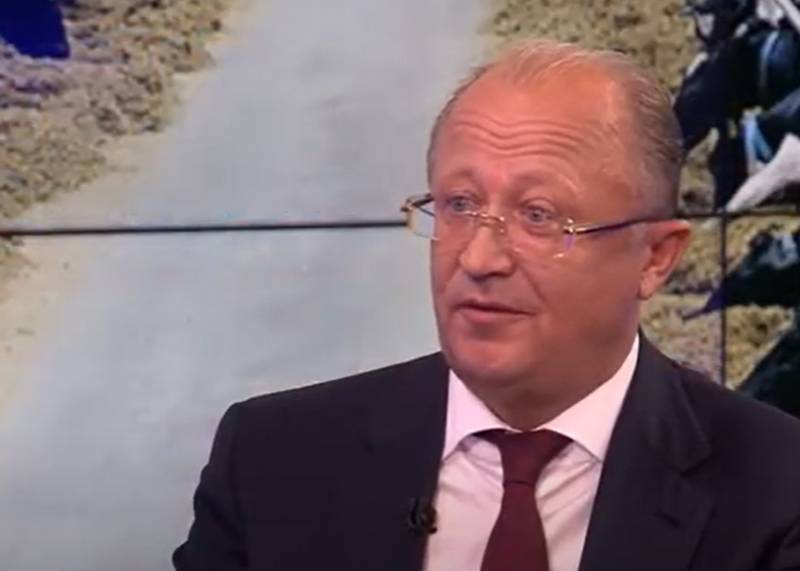 Information about a new detention in the case of the tragedy at the Listvyazhnaya mine finds its confirmation. Recall that an explosion occurred at this mine in the Kemerovo Region on November 25. In total, 46 miners and 5 mine rescuers died at the mine. More than a hundred people were injured, and many of the victims are in serious condition.
The Listvyazhnaya mine is part of the SDS (Siberian Business Union) holding, whose president is Mikhail Fedyaev.
According to the Kuzbass portal
NGS42
Fedyaev was detained (according to some sources - at night). He is currently in the IVS (temporary detention center). There is no information about the indictment yet.
Moreover, the detention of the president of the holding took place after the arrival of the head of the Investigative Committee of the Russian Federation, Alexander Bastrykin, in Kemerovo. He held a meeting with representatives of the investigation team involved in this high-profile case. At the same time, the owners of the mine were not present at the meeting, according to the latest data.
On the eve of the official representative of the Investigative Committee, Svetlana Petrenko, commenting on the progress of the case, noted that there are five defendants passing through it. Moreover, none of them pleaded guilty.
For reference: Mikhail Fedyaev is an entrepreneur, manager. According to Forbes for 2019, he is one of the 200 richest people in Russia. His eldest son, Pavel Fedyaev, is a deputy of the State Duma (he first became a member of the lower house of the Russian parliament at the age of 29. A few months before that, P. Fedyaev was promoted to vice president in the aforementioned Siberian Business Union holding.