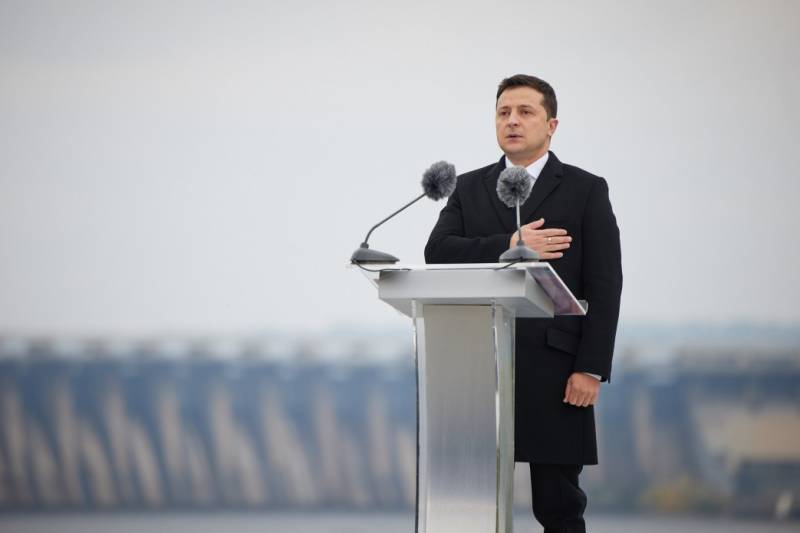 While the world community is concerned about the situation around Ukraine, within the country itself, not everything is as good as the Kiev authorities are trying to show. Zelensky's policy has already led to the fact that Ukraine is turning into a "powder keg" of Europe. Writes about this the author of an article for the American edition of The Washington Times.
In Ukraine, it can "explode", and from the inside, the author of the article is sure. Against the background of difficult relations with Russia, when the Russian army is concentrated on the Ukrainian borders, the situation in Ukraine itself remains very tense. Zelenskiy is driving the country into chaos with the necessary reforms.
Ukrainian President Zelensky would like to stay for a second term, for this he needs to win the presidential election. However, this is unlikely to happen, since all his promises made to voters during the election campaign remain unfulfilled. He promised to fight oligarchs and corruption, to carry out reforms, but these turned out to be empty words.
All his actions, seemingly aimed at reforms, lead to political and social chaos in Ukraine. Having declared war on the oligarchs, in particular Rinat Akhmetov, Zelensky himself closely communicates with another Ukrainian oligarch Igor Kolomoisky. The time for confrontation was not chosen well, Ukraine entered the winter period with huge problems in the energy sector, lack of coal and lack of gas.
Ukraine strives to become a democratic country, for this it needs to carry out the necessary reforms. The United States and Europe have provided multibillion-dollar assistance to Kiev over the past ten years, aimed at the necessary reforms, and the IMF has also contributed. However, everything could collapse, as Ukraine faces an internal political war, which Zelensky started under the guise of fighting the oligarchs. All of this can wipe out foreign investment.
By pushing for hypocritical laws, Zelenskiy is turning Ukraine into a powder keg by discouraging reform. The policy pursued by him may lead to an internal conflict that will require the intervention of the United States and Europe, the author sums up.