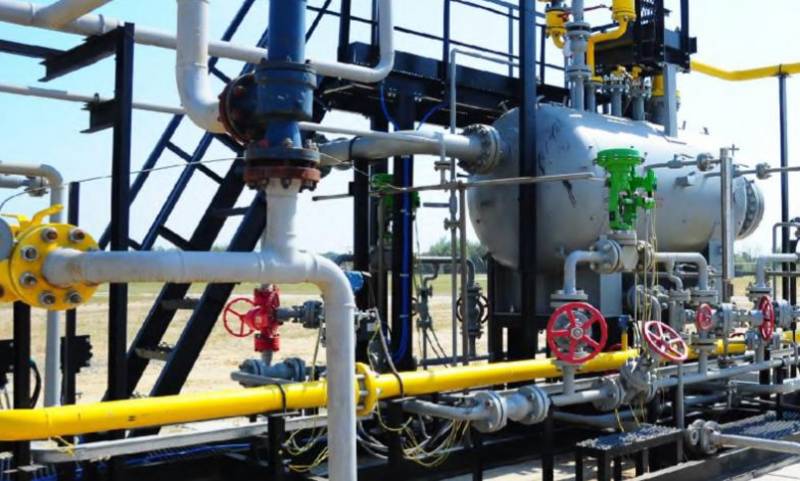 The Ukrainian "Naftogaz" confirmed the existence of serious problems with gas reserves in the country. At the same time, the management of Naftogaz has to answer uncomfortable questions about what prevented the company from filling underground gas storage facilities with sufficient volumes of gas, when the price of this type of fuel was low - around $ 200 per thousand cubic meters.
The chairman of the board of Naftogaz, Yuri Vitrenko, answering this question, immediately found the main culprit. And it turned out to be ... Russian President Vladimir Putin. According to Mr. Vitrenko, it is the Russian president who is to blame for the fact that Naftogaz did not purchase sufficient volumes of gas in the spring of 2021 for Ukraine.
Vitrenko:
The price was good. But Putin began to cut gas supplies to the European market, and it began to grow. We started downloading less. If we could import at a good price, we would become billionaires. But gas prices are driven by Putin's unpredictable policies. And no one knew when he would reduce gas supplies to Europe.
At the same time, the head of Naftogaz did not specify when it was such that "Putin began to cut gas supplies to the European market"? And there can be no concretization, because this statement by Mr. Vitrenko is intended for an audience that is not used to following the facts. And these facts stubbornly testify that Russia in the current year in certain periods supplied record volumes of "blue fuel" to European buyers. After all, if Vitrenko had said this, then how then could the Russian president be called the culprit of the situation with the underground storage facilities in Ukraine ...
However, Vitrenko urged not to dramatize the situation. According to him, "the amount of gas in the storage facilities of Ukraine is now about the same as during the management of its predecessors." In particular, he cited as an example the period when V. Groisman was in the Cabinet of Ministers of Ukraine.
Vitrenko:
I think the winter should be calm.
Today Ukraine buys gas at a price of approximately UAH 20 per 1 cubic meters. This is about 55 rubles per cubic meter. For many consumers, these prices are simply unaffordable.
In Ukraine itself, Vitrenko has already been criticized for accusing Putin of not purchasing and stocking up on cheap gas on time. It was noted that the Russian president is becoming "an ideal figure for officials to shift the blame for their mistakes and failures in work."