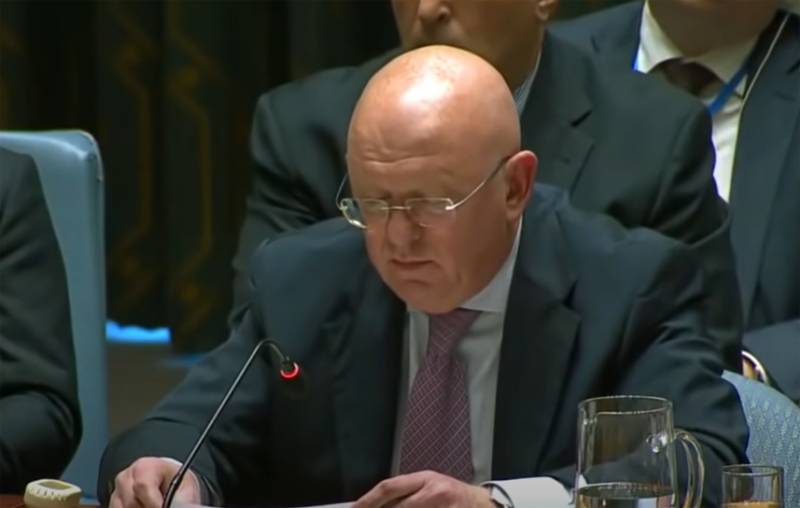 Vasily Nebenzya - Permanent Representative of the Russian Federation to the UN Security Council
The United States, Britain and a number of other countries sharply criticized the Russian Federation after voting on the draft UN Security Council resolution "On Climate and Security". The project was introduced by Niger and Ireland and involved taking measures against global climate change, "leading ultimately to an increase in the number of conflicts in different parts of the world." The authors of the draft resolution pointed out that global warming leads to an increase in the level of the world ocean, which in turn affects security in the world.
UN Secretary General Antonio Guterres announced that it is global warming that is behind the conflicts in the world, as well as behind the growing number of the poor.
113 UN countries supported the draft resolution, including 12 of the 15 members of the Security Council. Russian representatives in the UN Security Council voted against, noting that the authors of the draft resolution, for some unknown reason, suddenly decided to link a set of measures to combat climate change with global security issues.
The experts noted that there was an impression that the authors of the project wanted to legitimize possible interference in the affairs of foreign states through the existence of a document on "combating climate change". Otherwise, why confuse climate change with issues of armed and political conflicts ...
India also opposed the project. The PRC representatives decided to abstain.
As a result, the veto did not allow the UN Security Council to adopt the said draft resolution.
Irish Permanent Representative to the UN Geraldine Nason said of "deep regret" over the veto, arguing that if not for it, the resolution "would be the first small step to understand the consequences of global climate change." J. Nason called the Russian veto "a blatant anachronism, regrettable."
US Permanent Representative to the UN Linda Thomas-Greenfield said that the Russian position "did not allow the main regulator in the world to solve the most important problem related to climate change." It turns out that climate cannot be separated from security issues, she said.
Thomas-Greenfield:
This is a security crisis.
Representatives of Britain at the United Nations also criticized Russia, saying that the Russian position is regrettable, "since it does not allow better informing the world community about the relationship between climate and security issues."
Russia proposes to consider these issues separately, as they say, separating "flies from cutlets."
The representative of China noted that attempts to combine the problems of global warming with conflicts arising in various regions look strange:
It is better to advise the Security Council in this case not to engage in political shows.