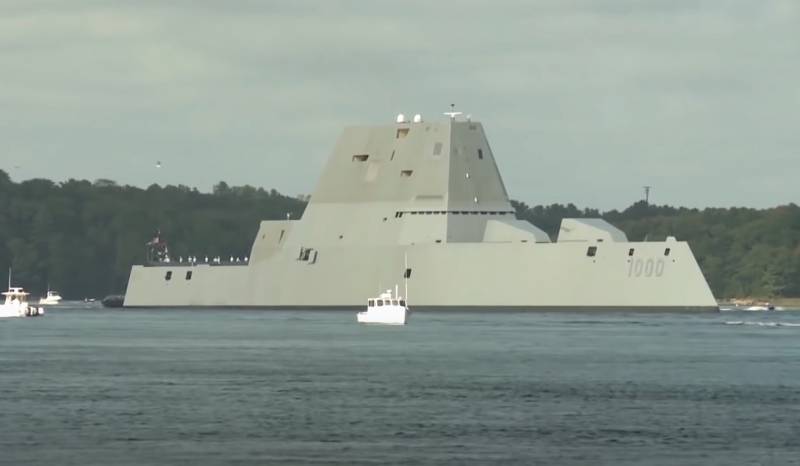 The image is illustrative.
The American destroyer Zumwalt was supposed to be a breakthrough in the military-industrial complex of the United States. The huge funds that went into its development and construction are already constantly overstepping the financial limits allocated for its creation, which are reviewed at regular intervals.
Solving the problems associated with the lack of strike weapons and the inoperative energy system of the ship requires more and more investments. One more attack was added to them - the corrosion of the destroyer's hull.
As noted in the western edition of Altair, photos of the USS Zumwalt appeared on the Internet, on the body of which rust appeared.
According to analysts, rust means that the ship is losing invisibility, which affects its combat capabilities. This is another problem with this American defense product.
- discuss in the publication new troubles with the ship.
As explained, the rust covered even the elements of the superstructure, although it was previously stated that it is made from an anti-corrosion composite. American observers have already given him the nickname "rusty billionaire", alluding to the ship's nearly $ 4 billion price tag.
Once praised by the American military and observers, the Zumwalt type was supposed to become the basis of the strike surface
fleet
USA. As a result, the entire series was reduced to three units. The first destroyer, USS Zumwalt, is still in trials off the coast of California. The second USS Michael Mansoor is undergoing similar testing. The third ship, USS Lyndon B. Johnson, began sea trials this summer.