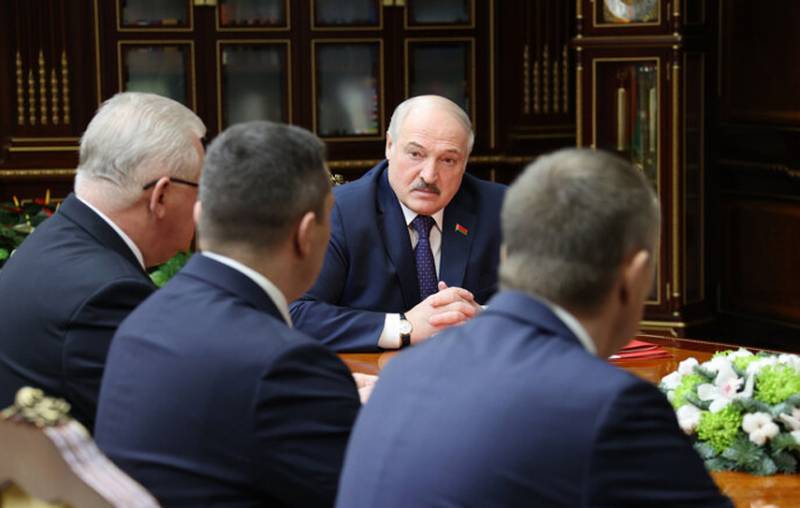 The President of the Republic of Belarus clarified his position on the readiness to block the transit of Russian gas to European countries. Recall that some time ago he announced Minsk's readiness to take such a step because of the openly hostile policy of its western neighbors towards Belarus. The journalists then asked the Russian authorities to comment on the words of Alexander Lukashenko. President Vladimir Putin commented. According to the head of state, he is not aware of such plans of his Belarusian colleague, but the Russian president immediately made a remark, not without irony: "In general, he can."
Now foreign journalists have decided to clarify the position with Alexander Lukashenko himself. In an interview with reporters from Turkey, the Belarusian president named the condition for stopping gas transit to Europe through the territory of Belarus. According to Lukashenko, Minsk will do this if Western sanctions lead to extremely negative consequences for Belarus, to the introduction of a state of emergency in the republic.
The President of the Republic of Belarus added that in this case Belarus will be responsible, "and there will be no other method but to block the transit."
The Kremlin, commenting on the words of Lukashenka, expressed the hope that "there will be no obstacles to the execution of the contract on gas supplies to European countries."
Why exactly Turkish reporters were interested in the threats from Lukashenka to the EU on the "gas" issue?
The fact is that if Minsk really blocks the transit, then Turkey will have an additional transit opportunity - as far as possible, to increase the supply of Russian gas via the Turkish Stream, resulting in additional profit.