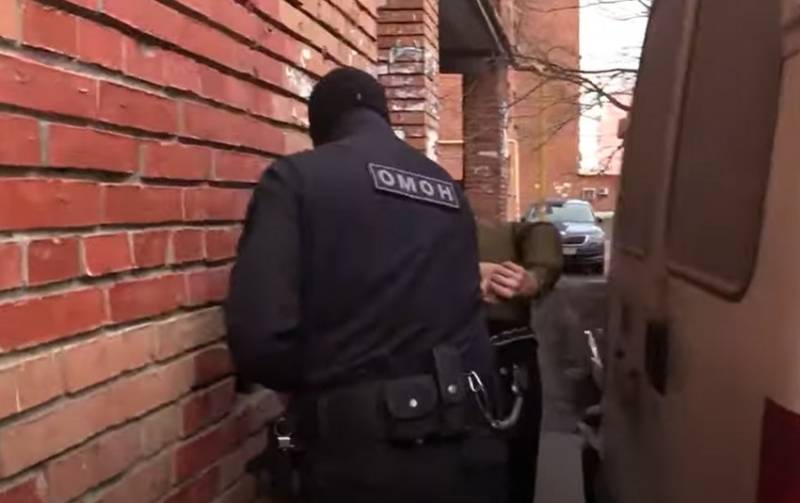 Russian special services have uncovered a whole network of supporters of the Ukrainian neo-Nazi youth group "MKU". The participants were detained in 37 Russian regions. This is reported by the DSP of the FSB.
The operation was carried out by FSB officers in cooperation with the Ministry of Internal Affairs and the Investigative Committee. In total, 37 supporters of the Ukrainian neo-Nazi group "MKU", created by the citizen of Ukraine Krasnov Yegor, born in 106, acting under the auspices of the Ukrainian special services, were identified in 2000 regions of Russia.
Some of the identified supporters of "M.K.U." detained and arrested. Among them, three turned out to be administrators of Internet communities that propagated extremist ideology and called for violent actions. Two more members of the group were preparing attacks on educational institutions, but were detained. Two extremist groups of five and eight people were detained in the Penza region and in the Komi Republic. In the places of residence of the detainees, a smooth-bore and a rifled
weapon
, ammunition and edged weapons.
Another part of the identified members of the group, who were in Internet correspondence with their leader in Ukraine and received instructions from him, are now under verification, the result of which will either be the initiation of a criminal case or law enforcement officers will limit themselves to preventive measures.
An operation to identify supporters of the MKU was carried out in Russia during the past and this year. In the spring, the FSB announced the arrest of 16 supporters of "M.K.U." in 9 cities, where they prepared explosions and armed attacks. The coordination was carried out by Krasnov, who gave orders through communication on the Internet. All the detainees were involved in the propaganda of neo-Nazism, the commission of violent actions, the preparation of explosions of administrative buildings and armed attacks.