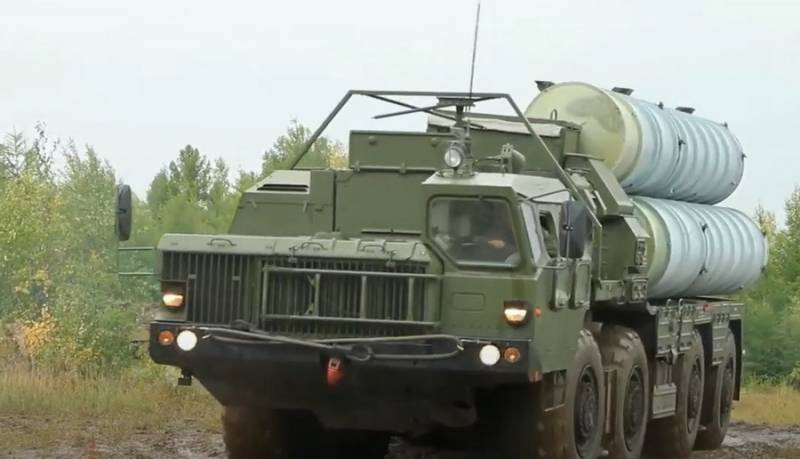 The Russian Ministry of Defense plans to strengthen the air defense of the southern direction, as one of the most dangerous. The decision to re-equip the anti-aircraft missile regiments in the south of the country has already been made.
The southern direction is currently considered one of the most dangerous. Here is the Black Sea with US ships, Ukraine, which has been declaring war with Russia for seven years, the Caucasus and Georgia, longing for NATO, Turkey with imperial ambitions and much more. Recently, the Black Sea region has intensified
aviation
Alliance, reconnaissance planes and strategic bombers circling the Russian borders.
Against this background, a decision was made to strengthen the air defense of the southern direction. As part of this program, the outdated S-300PS systems, which are still on alert along with the new S-400 and S-350, will be removed from service and replaced with the updated S-300PM-2 air defense systems. So far, nothing has been reported about the timing of the rearmament.
As they say
"News"
citing military sources, the modernized anti-aircraft systems S-300PM-2 will cover the southern direction, including the Crimea, the Caucasus, the Rostov region, etc.
The S-300PM-2 air defense system is a deep modernization of the S-300 systems. The first systems were delivered to the troops in the mid-2010s. The updated air defense system differs from the "classic" S-300 in improved combat capabilities, increased noise immunity, new equipment that allows the S-300PM-2 to be included in a single control loop. The anti-aircraft system received a new multifunctional radar, a mobile command post, a guidance station and new missiles. The system ensures reliable engagement of air targets at ranges of up to 250 km.