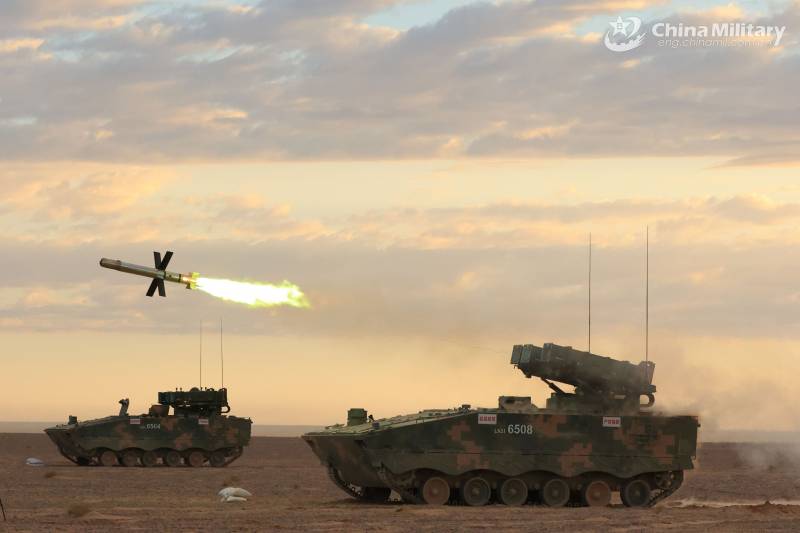 The conflict between Russia and Ukraine, which may go into a military phase, also concerns China, which is developing ties with both countries. However, in this conflict, Beijing is unlikely to take sides, preferring to remain neutral, writes the Hong Kong edition of the South China Morning Post.
In Europe, fears are growing that Russia will send its troops to Ukraine, since, according to Kiev and Washington, the Russian army is concentrated on the Ukrainian border. Moscow opposes NATO's eastward expansion, while Kiev, on the contrary, strives to join this alliance. Against this background, the confrontation can develop into a military conflict, in which China has no place, the author of the article writes. Feng Yujun, director of the Center for Russian and Central Asian Studies at Fudan University, said in this regard that Beijing is trying to improve relations with both Moscow and Kiev.
According to the expert, over the past decade, China has significantly strengthened ties with Russia, not only in the economic but also in the military sphere, by concluding a number of new treaties and updating old ones. Moscow and Beijing are working together to resist pressure from Washington. At the same time, China is developing relations with Ukraine, trying to push its business through it to Europe. Beijing and Kiev have signed several contracts for the construction of airports and railways in Ukraine, Chinese companies are involved in many projects. Thus, both countries are partners with China, so it is unlikely to take sides.
This is also the opinion of Wang Yiwei, an international relations expert at the People's University of China. In his opinion, the conflict between Russia and Ukraine is an intra-European conflict and does not concern China. He confirmed that Beijing has good relations with both Moscow and Kiev (despite the problems with Motor Sich), so interference is out of the question.
According to Liu Weidong, a researcher at the Institute of International Relations of the Chinese Academy of Social Sciences, Beijing has neither the desire nor the military ability to intervene in this conflict on whose side.
The article was commented on by readers, most of whom came to the conclusion that China really has nothing to do on the "European front" when its problems are full. Some readers suggested that Russia make a choice between China and India, while others drew attention to the fact that the United States does not intend to fight for Ukraine, suggesting that it "try" the option with Taiwan.