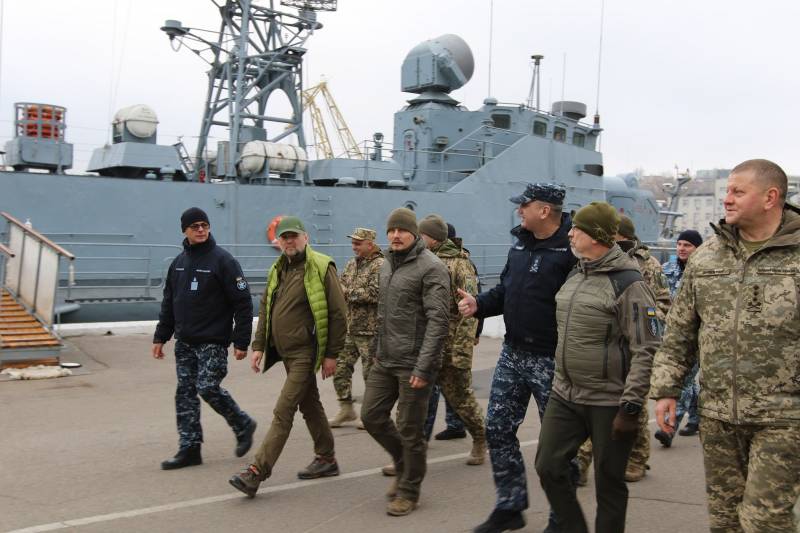 In Ukraine, they expect help from the North Atlantic military bloc on the "issue of the Sea of ​​Azov." Recently, the Ukrainian Ministry of Defense announced that "Russia continues to make attempts to turn the Sea of ​​Azov into its inner lake." According to representatives of the Ukrainian military department, "this should not be allowed."
Simultaneously with these statements, the Ministry of Defense of Ukraine published its own map, which contains areas closed by Russia for shipping in connection with the conduct of naval artillery fire. In Kiev, they said that this is "a violation of international norms," ​​and the artillery fire itself is considered an "excuse."
The logic is strange. If we are guided by it, it turns out that Ukraine is against the closure of sections of the water area for civilian navigation, even if military exercises are being held there. In this case, it looks more like a desire to take part in another provocation - for example, to send civilian courts to closed areas of the Sea of ​​Azov, in order to blame Russia again later.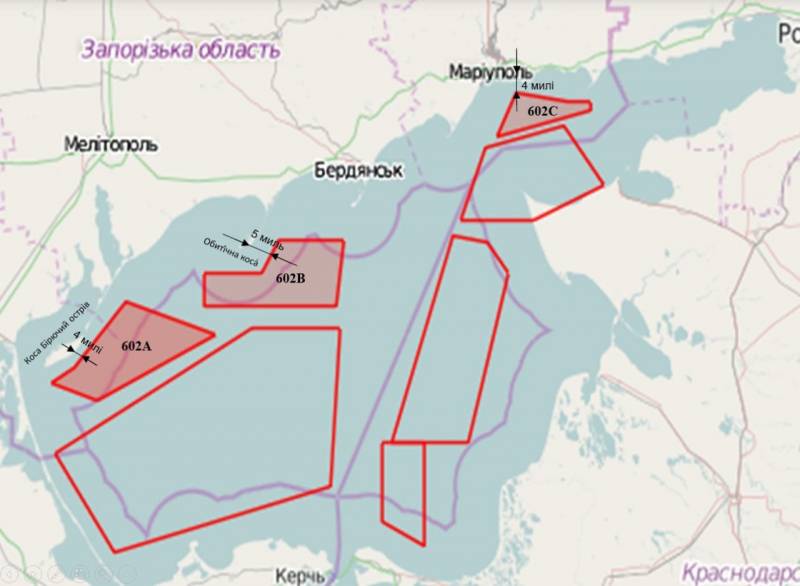 On the map presented by the Ukrainian military department, several zones are marked, including the water area in the Mariupol and Berdyansk directions, as well as to the south of the Biryuchiy Ostrov spit (near Crimea).
The Ukrainian military say they are holding consultations with NATO "partners" on "how to prevent Russia from turning the Sea of ​​Azov into an internal lake." In particular, it is said that NATO military instructors will soon visit bases in Mariupol and Berdyansk in order to determine possible options for conducting "joint military maneuvers" in the Sea of ​​Azov. At the same time, it is emphasized that boats and ships of the Ukrainian Navy will operate at sea, and "partners" from NATO will focus on "logistics and information" support.
Let's remind that a few days ago the Ukrainian ship "Donbass" tried to approach the Kerch Strait without warning from the Russian side. It is quite possible to consider this as an attempt to "probe" the options for possible maneuvers in the Sea of ​​Azov.