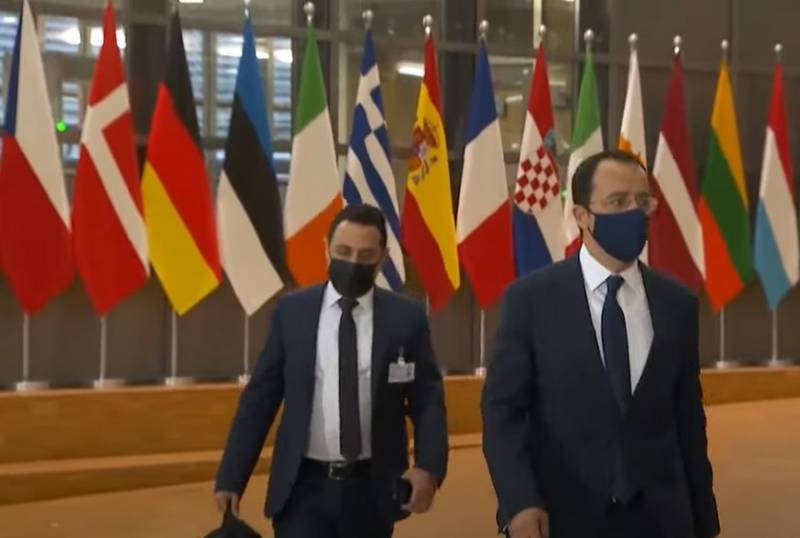 The European Union is preparing a new package of sanctions against Russia. The possible introduction of restrictive measures will be discussed today, December 13, 2021, by the foreign ministers of the EU countries at a meeting in Brussels.
According to a source in the EU Foreign Ministry, the main issues on the agenda will be Ukraine and Mali. That is, the foreign ministers of the EU countries will discuss the imposition of sanctions against Russia for the alleged "build-up" of military forces on the border with Ukraine, as well as for the actions of the Wagner PMC in Mali.
The issue of introducing restrictive measures against the Wagner PMC has been practically resolved; two meetings have already taken place on this issue in November and December, at which a positive decision was made. At today's meeting, the ministers will only confirm the inclusion of a number of individuals and legal entities related to PMCs in the EU's "black list".
It is not necessary to say that France was the initiator of the introduction of restrictions against the "Wagnerites", everyone already knows about this. The appearance on the territory of Mali, where the French for many years have tried to restore some order, of the fighters of the Wagner PMC, literally "blew up" Paris. Various accusations rained down on Moscow, the essence of which boiled down to one thing - the Russians are bad, they are not needed in Mali, in this country the owners are the French. As a result, it came to sanctions. Anyone who falls under them will be banned from entering the EU and banking services on its territory.
Well, the second, no less important topic for discussion is the introduction of sanctions against Russia for Ukraine. Here the situation is a little different, although there is no doubt that a positive decision will be made. The EU Foreign Ministers will discuss the introduction of restrictive measures against Russian individuals and legal entities, draw up lists, but will introduce them in the event of "aggressive" actions by Russia against Ukraine.
The new package will be additional, since Moscow has been under European sanctions since 2014, which are extended every six months.