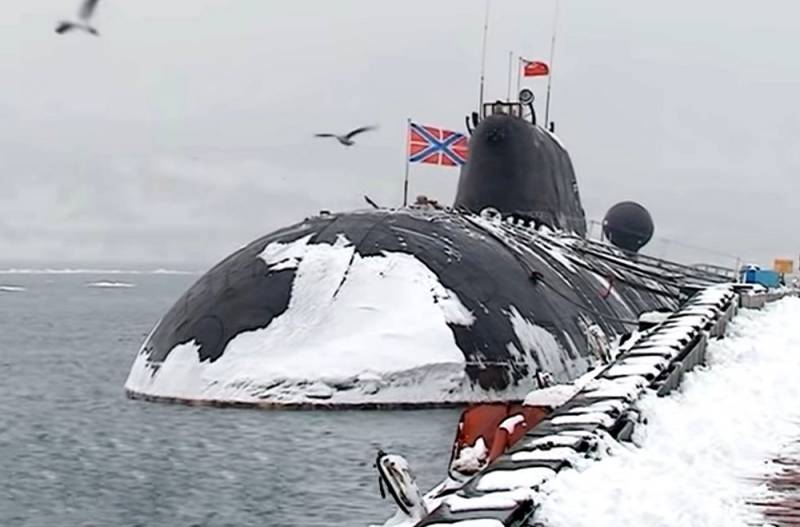 The timing of the return to the combat strength of the Pacific
fleet
multipurpose nuclear submarine "Samara" project 971 ("Shchuka-B") after repair has not yet been finally determined. This was stated by a source in the Russian defense industry.
The Ministry of Defense has not set a timeline for the return to service of the multipurpose nuclear submarine Samara, which is undergoing repairs and modernization at the Zvezdochka Ship Repair Center. The thing is that the volume of work carried out and work turned out to be much larger than planned, therefore, an additional agreement for work is currently expected to be concluded.
(...) a lot of equipment was removed from the Samara nuclear submarine. An additional agreement on its replacement is now expected to be concluded. Only then will it be possible to talk about the timing of the completion of the work
приводит
TASS
source words.
Earlier this year, a source in the defense industry also said that the Project 971 (Schuka-B) multipurpose nuclear submarine Samara would return to the Pacific Fleet in 2023. Details about the repairs being carried out were not reported, there were no official statements from the Ministry of Defense regarding the repair of the "Samara", the military traditionally report everything after the fact. It is precisely known about the rearmament of nuclear submarines with new missiles, in principle, this applies to all modernized multipurpose submarines.
Recall that initially the Samara nuclear submarine was supposed to undergo repairs in Vilyuchinsk, but in 2014 it was decided to deliver the submarine to Severodvinsk. Together with a similar nuclear submarine "Bratsk", "Samara" was delivered to "Zvezdochka", where it was awaiting the start of repairs. By mid-2020, work on the submarine was already underway, the submarine was undergoing the first stage of modernization.
The Project 295 (Schuka-B) multipurpose nuclear submarine K-971 "Samara" was laid down on November 7, 1993 at the Amur shipyard in Komsomolsk-on-Amur and launched on August 5, 1994. It was accepted into the Navy on July 17, 1995 under the name "Dragon". The new name "Samara" was given on August 30, 1999.