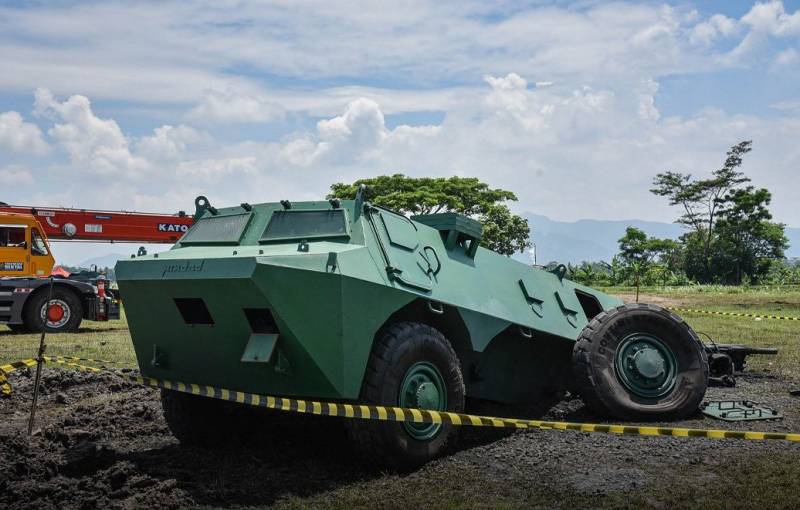 Indonesian state-owned company PT Pindad conducted tests to detonate a new self-developed Anoa-2 armored personnel carrier, showing the corresponding video frames.
BTR Anoa-2 with a 6x6 wheel arrangement was first presented to the public in 2010. This is an improved version of the Anoa base vehicle, the creation of which started in 2003 against the backdrop of a worsening military situation in the Aceh province. The new modification is equipped with an additional RCWS machine gun (that is, with remote control), has an improved intercom system. Outwardly, it can be distinguished by the smaller number of loopholes along the sides - three instead of four. Ten servicemen are accommodated in individual armchairs, which additionally protect against an explosion.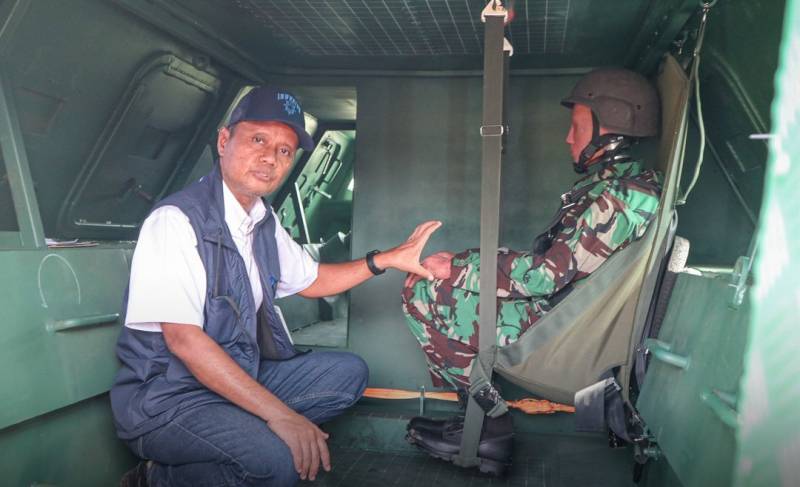 Anoa-2 was detonated on December 8 at one of the local test sites. As stated, "the machine withstood the impact of a mine with a capacity of eight kg in TNT equivalent."
Thank God we have finished this part of testing. Now we can talk about the transition from the design model, which is at the research stage, to its direct implementation in industrial production and supply to users.
- stated in the company PT Pindad.
The latest test reportedly confirmed the APC's compliance with the STANAG 4569-AEP-55 standard, level 3B (8 kg TNT). The vehicle has proven its ability to guarantee the safety of passengers when exposed to the specified amount of explosive and is now able to obtain a certificate of fitness for use.