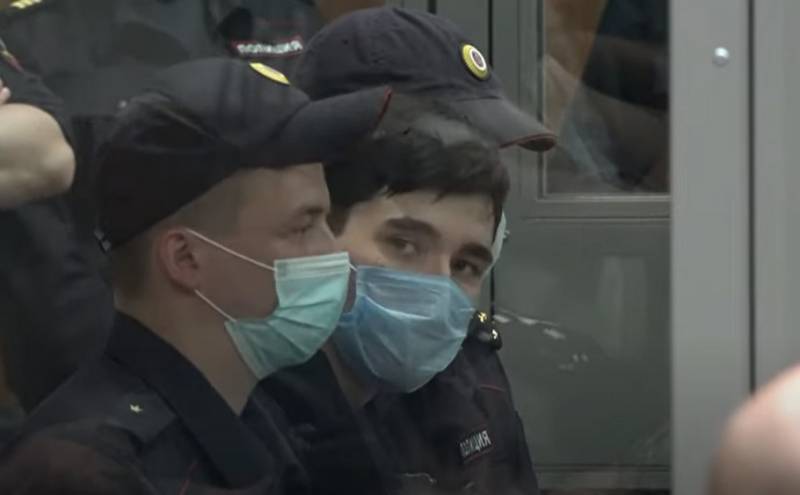 Ilnaz Galyaviev, who organized the shooting in the Kazan gymnasium, was finally charged. This was reported by the Investigative Committee of Russia.
Ilnaz Galyaviev, who attacked the Kazan gymnasium on May 11, 2021, was declared sane and subject to criminal liability. According to the investigators, Galyaviev fully admitted his guilt and regrets what he had done. As established, the 19-year-old young man planned his actions on the basis of a video published on the Internet with the actions of "representatives of destructive structures", i.e. other attackers on educational institutions, including the "Kerch shooter" Roslyakov. It was the actions of the "Kerch shooter" that he copied during the attack.
Galyaviev armed himself with a multiple-shot rifle and attacked the gymnasium No. 175 in Kazan. The attacker killed nine people, including seven children, another 24 people were injured. But he didn't have time to commit suicide as a "Kerch shooter", because he was detained.
Note that initially at the Institute. Serbsky recognized Galyaviev as insane, but then an additional examination was carried out, according to which Galyaviev was recognized as fully sane. He was aware of all his actions and planned them, now he will be responsible for them.
Galyaviev was charged under several articles at once: the murder of two or more persons, including minors, in a generally dangerous way, attempted murder, the manufacture of an explosive device, and deliberate damage to property. More than 600 people were recognized as victims in the case. "Kazan Strelk", as Galyaviev is called in the media, faces life imprisonment.