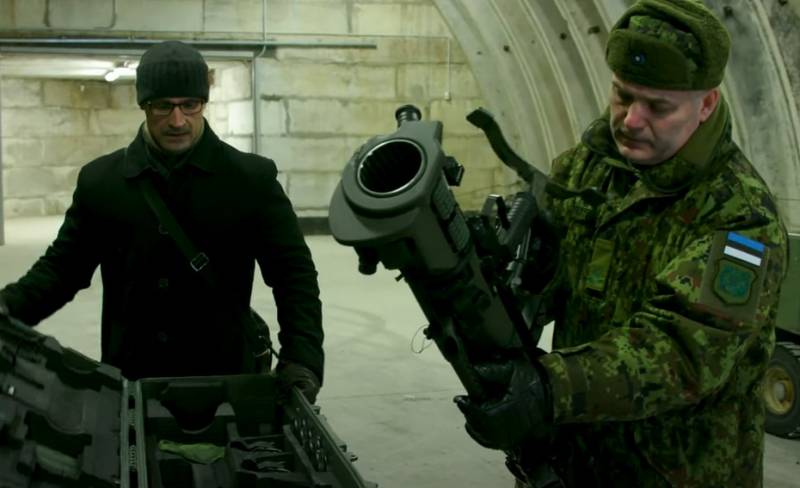 Estonia is armed with the latest Swedish grenade launchers. According to the press service of the Ministry of National Defense of the republic, the first batch of Carl Gustaf M4 grenade launchers was supplied by Saab.
The Estonian Self-Defense Forces received a batch of 4 Carl Gustaf M300 grenade launchers. It is noted that this is the first batch, there is still no information on the delivery time of subsequent information. It is emphasized that the new grenade launchers will significantly increase the anti-tank capabilities of the Estonian self-defense forces.
The fact that Estonia ordered the delivery of the latest generation of Swedish grenade launchers became known in the spring of this year, when Saab published a corresponding message. Quantity ordered
weapons
, as well as ammunition is not reported, however, the amount of the agreement is known - $ 12 million. Delivery time is 2021-2022.
The order was placed under a previously signed agreement between Estonia and Latvia with the Swedish Defense Materials Administration (Försvarets materielverk, or FMV), which allows Estonians to order grenade launchers and ammunition for 10 years.
The new Carl Gustaf M4 grenade launchers will be used in parallel with the earlier version of the Carl Gustaf M2 and M3 grenade launchers already in service with the Estonian self-defense forces.
By the way, we note that Estonia, unlike the other two Baltic republics, has recently been actively arming itself, purchasing new and modernizing old weapons. In the last six months alone, a contract was signed for the modernization of K9 Thunder self-propelled artillery systems purchased from South Korea, auxiliary armored vehicles based on the CV90 BMP were ordered, naval mines, Israeli Blue Spear anti-ship missiles (5G SSM) and Spear Mk120 2-mm mortar systems were purchased. At the end of August, Tallinn asked the European Union for the supply of a medium-range air defense system for "protection from Russia."