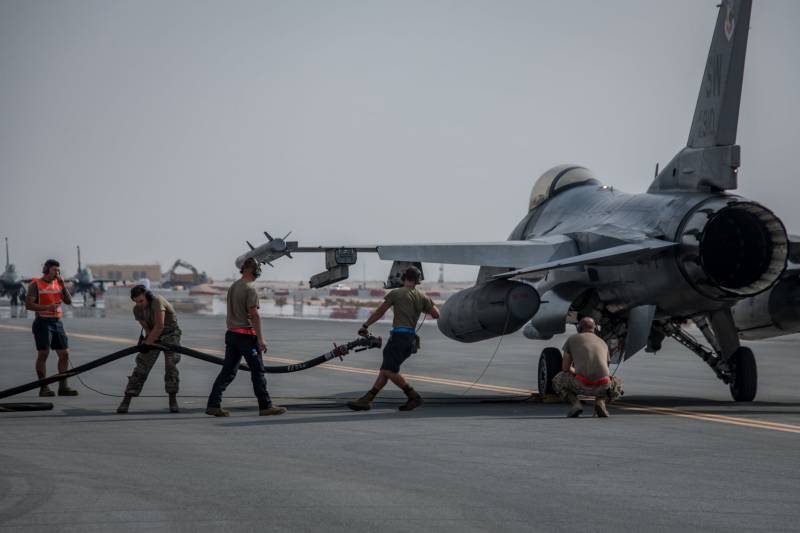 The Pentagon confirms information about the loss of significant fuel supplies at the US military base in Romania. The situation is connected with large-scale theft of diesel fuel at the air base of the airport named after Mikhail Kogalniceanu. Moreover, the theft was not a one-off nature, but continued for at least the last four years.
Major Vonnie Wright, spokesman for the 21st Military Command:
Law enforcement agencies have confirmed the large-scale nature of the theft. Total losses from criminal activity are estimated at $ 2 million. According to preliminary data, diesel fuel was pumped out of the tanks. It was intended to power diesel generators at the A. Mikhail Kogalniceanu.
This air base is located in the southeast of Romania - near the Black Sea coast. It is actively exploited by American military personnel, mainly from the US Air Force. Several Romanian units also serve on the base. It is also known about the involvement of local civilian personnel at the military facility. The base itself is actually integrated with the territory of the international airport.
The fact is confirmed that the fuel has been drained since 2017. At the same time, Wright has not yet commented on issues related to who specifically was involved in the theft on a large scale.
However, some details are published by the Romanian press. She, referring to sources, writes that Romanian workers who had access to the territory of fuel and lubricants depots at an American military base were systematically engaged in the discharge of diesel fuel. The workers were hired by the American side to service the generators. It is noted that in order to conceal the theft, the fuel in the tanks was diluted. The American military noticed something wrong when problems with generators began to arise more and more often. As a result, an examination of the fuel used was carried out, as a result of which its extremely low quality was revealed, although before deliveries to the base, the quality of diesel fuel corresponded to the standards.