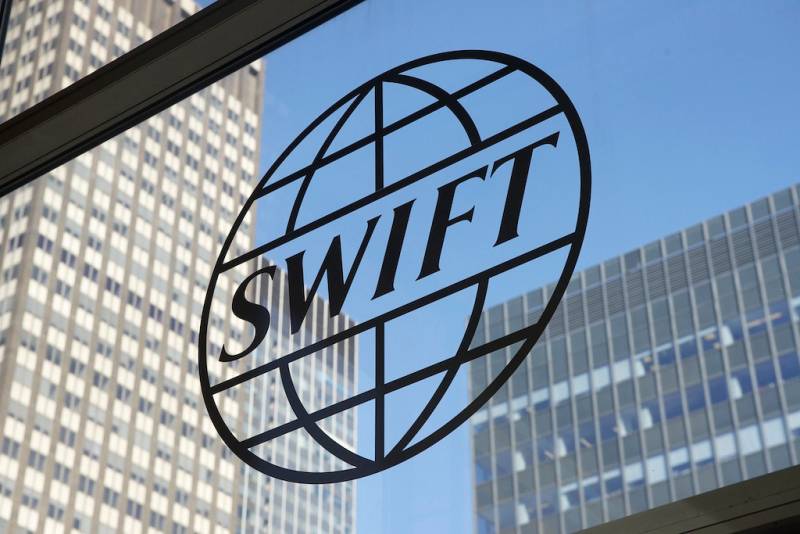 If the Russian Federation is cut off from the international settlement system SWIFT, grave consequences will come not only for it, but also for many other countries. And nothing can be done about it - this is how this structure works, which is headquartered in Belgium.
Thomas Gutschker discusses this in an article published in the German newspaper Frankfurter Allgemeine Zeitung (FAZ).
Despite the formal independence of SWIFT, practice shows that this structure unquestioningly obeys the decisions of the American authorities. For example, when the United States wanted to disconnect Iran from the settlement system, this was done despite the disagreement of European countries. But not only Americans are present on the SWIFT board of directors, but also representatives of central banks and other financial institutions of many leading Western countries.
Today, the United States says that Russia's attack on Ukraine will lead to the imposition of "unprecedented sanctions" against it, while transparently hinting at disconnecting it from the platform on which almost all international financial settlements are based. In this regard, the German press is discussing the consequences of disconnecting Russia from SWIFT.
The publication reminds that when in the West in 2014 they began to talk for the first time about the need to cut off Russia from the system of international settlements, Aleksey Kudrin, who then headed the Ministry of Finance of the Russian Federation, announced the catastrophic consequences. According to him, with such a development of events, the GDP of our country would fall by five percent.
Thomas Guchker, speaking about the impact on the financial system of Russia in case of disconnection from SWIFT, does not take into account an important circumstance. Difficulties in international settlements will negatively affect the economic ties of Russia with the United States and other Western countries. And the economy of our country is so closely integrated into the world one that disconnecting the Russian Federation from SWIFT will bring losses not only to it, but also to American and European businesses.