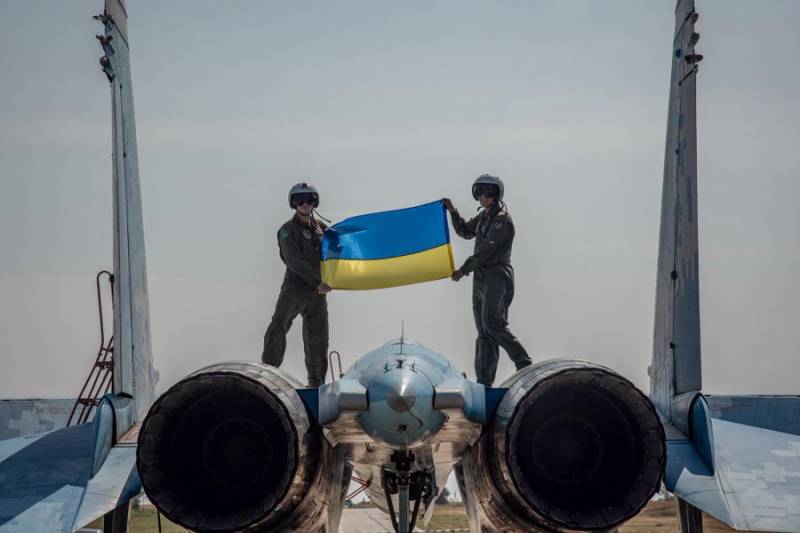 The Ukrainian Air Force is armed with up to a hundred combat aircraft and almost the same number of combat helicopters. Such data are presented in the new World Air Forces 2022 guide, published by the information portal FlightGlobal.
The creators of the directory have counted the number of combat
aviation
available in the presence of the Air Force of Ukraine. It is noted that trainer aircraft, as well as helicopters, were not taken into account. The only question that remains unclear is which aircraft were taken into account in the calculation - really capable of performing tasks or all included in the composition, regardless of their condition.
So, according to the new directory, the Air Force of the Armed Forces of Ukraine is armed with 98 combat aircraft. These include: 43 light MiG-29 fighters, 26 heavy Su-27 fighters, 12 front-line Su-24 bombers and 17 Su-25 attack aircraft. All aircraft are shown without modifications.
The number of helicopters, combat, of course, roughly corresponds to the number of aircraft and is 97 units. Here, all those in service are counted, both in service with the Armed Forces of Ukraine and in service with the Naval Forces of Ukraine. The Armed Forces of Ukraine include 88 helicopters, of which 54 are military transport helicopters of the Mi-8 brand of all modifications and 34 are attack MI-24 helicopters. The Ukrainian Navy has 9 helicopters, including 4 Ka-27 helicopters, 1 Ka-226 helicopter and 4 Mi-14 helicopters. The state of the helicopters and how many of them are capable of performing combat missions is also not indicated.
As has been repeatedly reported, the Ukrainian Air Force is equipped with combat aircraft produced in the Soviet Union. Despite attempts at modernization carried out on their own, the fighters do not meet modern requirements and are considered outdated. It is emphasized that Kiev does not have funds for new aircraft; since the collapse of the USSR, Ukraine has not bought a single new combat aircraft. Currently, Kiev has adopted an ambitious program, under which it intends to replace the entire fleet of outdated aircraft with modern Western-style fighters. In this capacity, Ukraine would like to see American F-16s or Swedish JAS 39 Gripen.