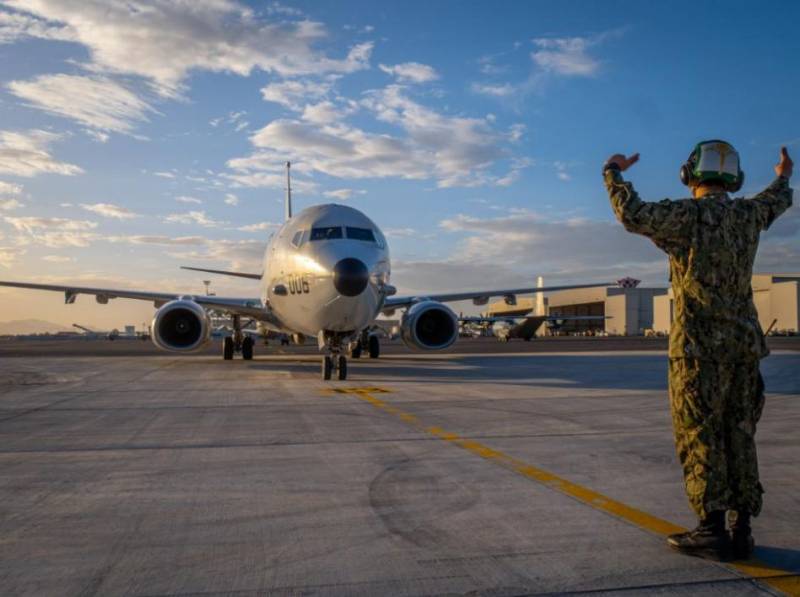 P-8 Poseidon anti-submarine patrol aircraft collision
aviation
The US Navy with the cargo transport serving the sonar buoy did not immediately become known. Although the clash took place a few days ago, it is only now that the US Navy has reported it to the press.
There were no reports of injuries as a result of the collision, but both crew members of the plane still went to a medical facility to draw up the necessary documents: the charter prescribes sending pilots to a hospital in case of collisions, even if they were not injured.
At the headquarters of the naval aviation of the US Navy, the accident was classified as a "class A". It happened when the plane was maneuvering on the takeoff field. The impact damaged the left horizontal stabilizer.
So far, the command of the naval aviation does not provide more precise details about the incident. It is only known that the investigation of all the circumstances of the collision continues. Regarding the Class A accident, the Naval Security Center
fleet
defines it by its consequences - if the damage is more than $ 2,5 million, then the accident belongs to this category.
Recall that the R-8 aircraft is designed to detect enemy submarines on patrol routes, conduct reconnaissance, participate in anti-submarine, anti-ship and rescue operations carried out by the US Navy. The US Navy currently has about 100 such aircraft in service.