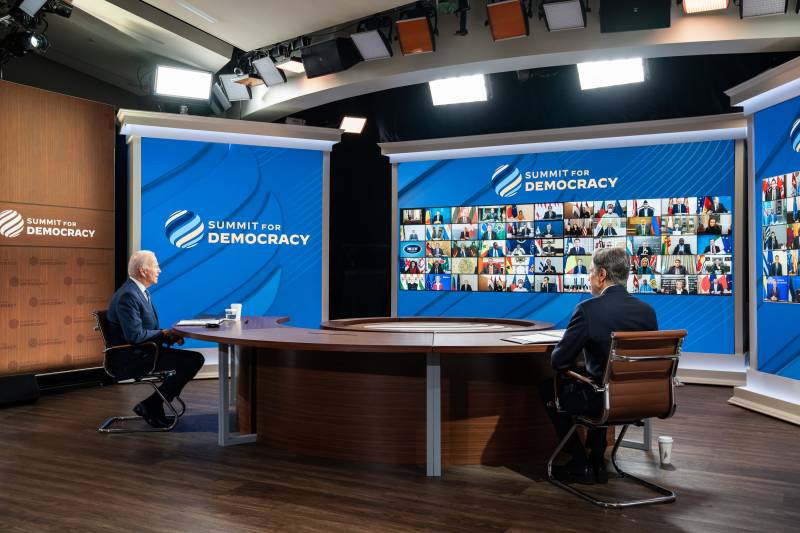 Not all countries of the alliance liked the decision of US President Joe Biden to negotiate with Russia about the situation around Ukraine and NATO's actions, according to the American agency Bloomberg, citing diplomatic sources.
According to one of the sources, some of the US's European NATO allies "did not like very much" the decision of the American president on a dialogue with Russia on Ukraine, made during a conversation between Biden and Putin on Tuesday, December 7, 2021. It is reported that criticism was voiced against Joe Biden for such a decision, and one of the countries in general "flew into a rage" from the US position. The source did not name the countries that criticized Washington.
On the other hand, another source, also from the diplomatic environment of the United States, became more informative, which brought a little clarity. According to him, the criticism came from the "eastern flank" of NATO, from countries in the past "subordinate" to the Soviet Union and currently experiencing "Russian aggression". However, the diplomat did not or did not want to name the country that was "enraged".
They demand immediate clarification as to what exactly President Joe Biden is planning.
- said a diplomatic source.
In principle, a conclusion can be drawn from the existing information, three former Baltic republics and Poland constantly declare about "Russian aggression". It is these four who are ardent critics of all Russia's actions. Ukraine could have been added to them, but it is not a NATO member and is not part of the "eastern flank" of the alliance.
Earlier it was reported that during the talks between Putin and Biden, the parties agreed to start a dialogue on NATO, hold meetings and consultations, and discuss in more detail the positions of Russia and the alliance. At present, relations between Brussels and Moscow are at their lowest point, Russia withdrew its diplomats from NATO and closed the bloc's office in Moscow.