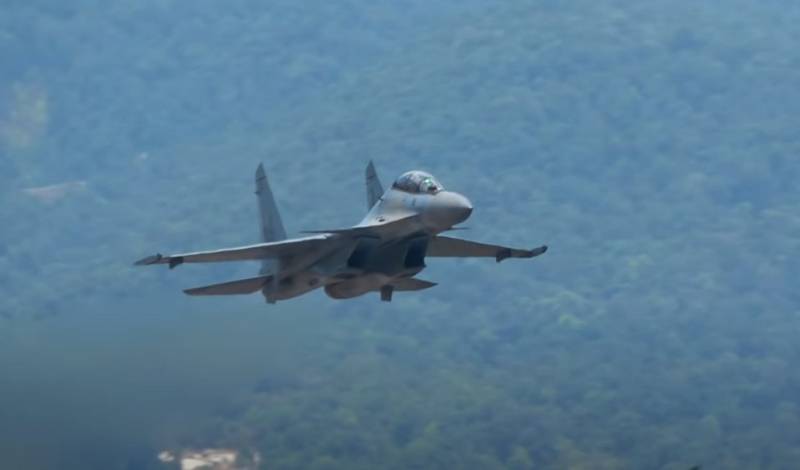 The Malaysian military is satisfied with the Su-30MKM, but maintaining the vehicles in service requires repair and modernization of the existing fleet of fighters.
Malaysian Su-30MKM aircraft, which began operating in the Air Force in 2007, are undergoing SLEP (Life Extension) and MLU (Medium Level Modernization) programs, "the implementation of which will keep the country's main fighters in service until 2040."
When it appeared in the country's Air Force, the Su-30MKM, described as a hybrid fighter that combines Russian and French technologies, was recognized as the most advanced aircraft in the Southeast Asia region.
- indicated in the publication Defense Security Asia.
Now serving 18 Su-30MKM stationed at the Gong Kedak airbase in Terengganu.
Now the Su-30MKM is about 17 years old, and in order for the country's main fighter to continue to fight any future threats, a program of gradual modernization of all 18 fighters began two years ago.
- explained in the publication.
The cost of upgrading (extending the life of the airframe, its avionics, weapon systems, and engine overhaul) will cost $ 520 million, but "it's cheaper because repairs are done on site, compared to the cost that is expected to rise if we we will send the Su-30MKM aircraft to Russia. " The first Su-30MKM, which went through the work, was officially transferred to the Air Force two years ago, and then several more machines.
As noted, the repair work is carried out by ATSC. It has a subsidiary NADI [apparently acting as a subcontractor] (70% of the shares are held by ATSC, 25% by RSK MiG and 5% by Rosoboronexport). ATSC is said to have extensive experience with the Su-30MKM and MiG-29N aircraft.
Another Air Force F / A-18D Hornet will undergo a 12-year domestic maintenance program. Then, in 2030-2035, it is planned to purchase new aircraft to replace the F / A-18D, and in 2036-2040 - to replace the Su-30MKM.