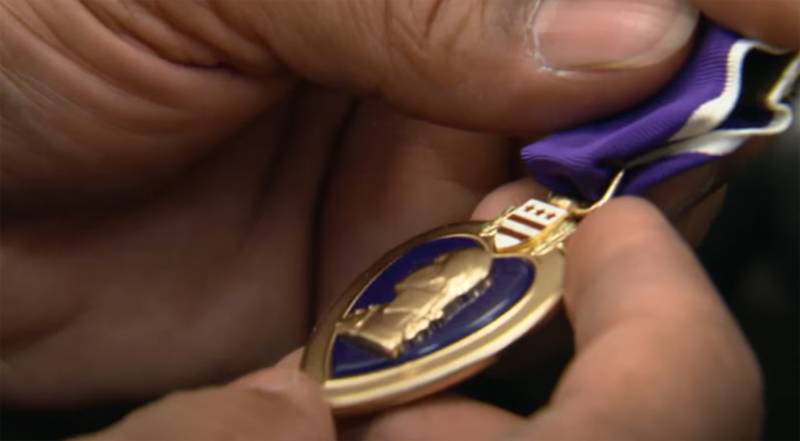 The US is discussing the decision of the command to reward 39 American servicemen from the Ain al-Assad base in Iraq. These soldiers were at the base when the missile attack was launched on it. The strike was carried out in January 2020 by Iranian al-Quds militias in response to the elimination of General Qasem Soleimani. Much of the infrastructure of this US military base was destroyed, and several US troops were injured.
The American command, almost 2 years after those events, decided to award 39 US military personnel with the Purple Heart military medals.
This decision raised questions in the United States itself. The fact is that initially the Pentagon refused to award the injured servicemen, even denying the fact that there were victims of the missile strike. Then the presence of the victims was still admitted, however, stating that the majority received light concussions while at the time of the impact in the shelter.
Now, the US military command considered it necessary to present the Purple Hearts to those who were on the territory of the Ain al-Assad base in Iraq on January 8, 2020. It is noted that the soldiers and officers "are worthy of this award as they were injured from the actions of the enemy." It is the wounded and the dead (in the posthumous version) that the American military usually "receive" this medal since 1932.
American experts are asking questions regarding this award:
If there were indeed injuries, then why were the servicemen ignored for two years in terms of rewarding? Moreover, at first it was reported that there were no injured or dead. Then 45 people were recognized as victims. And now they are awarded 39.
The American command said that they "studied the issue." Colonel Gabriel Ramirez, spokesman for the US Army, adds that the question of awarding 11 more people is also being considered.
But if the officially recognized number of victims in the attack on the US base in Iraq is 45, and the total number of those awarded is planned to be increased to 50, then who are the 5 people who "officially" did not suffer, but will receive the "Purple Heart" from the command?