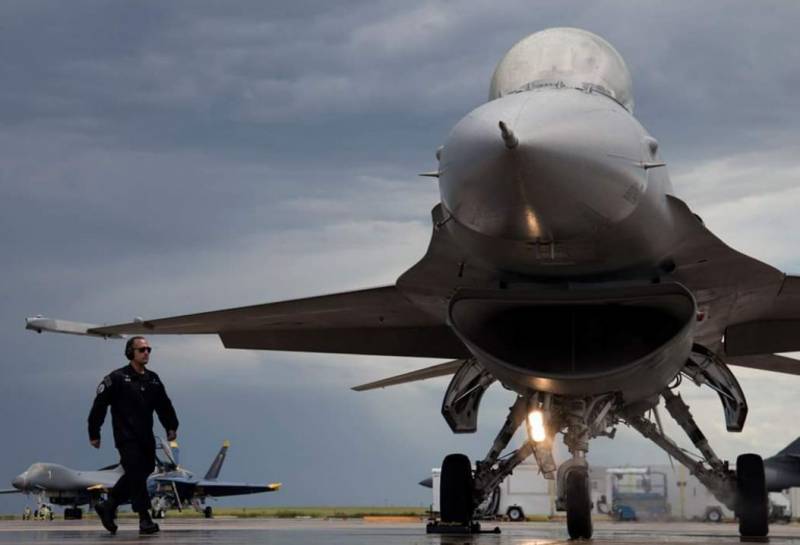 Lockheed Martin has had a long interest in Indian manufacturing facilities and has finally endorsed the idea of ​​producing fighter wings at Tata-Lockheed Martin Aerostructures Limited (TLMAL) in Hyderabad. The plant will produce up to 50 pairs of wings a year and serve the global market, where demand for the F-16 remains consistently high (not without outright pressure from the United States itself).
Lockheed Martin has officially recognized TLMAL as a potential partner in the production of F-16 wings. Minister of Industry and Trade K.T. Rama Rao. The representative of the American company called the production of wings a technologically challenging task and noted its importance in the overall production cycle of F-16 fighters.
As you know, Lockheed Martin is participating in a tender for the supply of 114 fighters to the Indian Air Force. Sukaran Singh, Managing Director of Tata Advanced Systems Limited, noted that if his company wins the tender, it will be able to produce 50 aircraft a year.
Interestingly, earlier the United States tried to actively impose on India the supply of F-16 fighters to the country, but the Indian authorities refused to the last, claiming that they did not see the point in acquiring an aging fighter. Lockheed Martin then developed the F-21 fighter jet specifically for India, which is essentially an upgraded version of the F-16.
On the example of the cooperation of an American company with India, we see the pragmatism of New Delhi's policy, maneuvering between the United States and Russia. Although India is a long-standing traditional partner of Russia in military-technical cooperation, it is diversifying its military purchases and acquiring
weapon
and military equipment from both Russian manufacturers and American and European defense companies. Since India is a large and promising market, many arms suppliers are ready to compete for contracts with New Delhi.