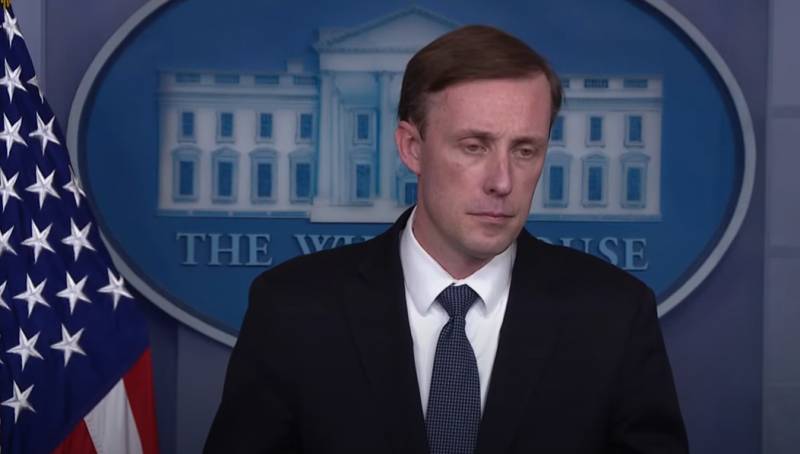 After the talks between Vladimir Putin and Joe Biden, which took place the day before, the US President's National Security Advisor held a briefing in Washington. During the briefing, Jake Sullivan said that "there is an understanding of how to secure Ukraine from a possible Russian invasion."
According to Sullivan, "Vladimir Putin may not increase the risk of an invasion of Ukraine if he receives guarantees that a new gas pipeline, SP-2, will start working."
Joe Biden's advisor recalled that at the moment the Nord Stream-2 gas pipeline has been completed, but the pumping of fuel through it "is not being fully implemented".
Sullivan:
The pipeline is not fully operational yet. In fact, for the West, it is a lever. Putin wants to see Nord Stream 2 working. Therefore, he probably will not want to go over to the invasion of Ukraine.
A high-ranking American official announced that he was holding consultations with Berlin regarding the commissioning of the gas pipeline. It is reported that the main consultations are connected with the fact that the launch of it into operation does not lead to the loss of Ukraine "the possibility of transit of Russian gas to Europe."
Earlier, Olaf Scholz, who is preparing to assume the post of Chancellor of the Federal Republic of Germany, said about "the importance of maintaining Ukraine's status as a transit country for gas from Russia to the European Union."
In Ukraine itself, commenting on these statements, they say that Biden and Putin "could have agreed on the launch of Nord Stream 2 in exchange for Moscow's guarantees to prevent the advance of Russian troops." At the same time, it is added that "for Ukraine, it is likely that in the coming years a relatively small volume of Russian gas transit will remain."