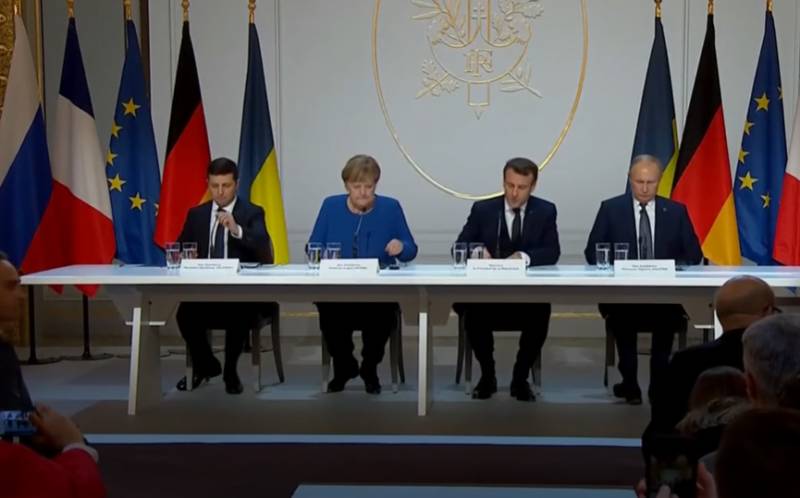 The Kremlin commented on the possibility of the United States joining the Normandy format. According to the press secretary of the President of the Russian Federation, at the talks between the leaders of the Russian Federation and the United States, which will be held today, this invitation is not planned for the Americans.
The head of the Kremlin press service said this in an interview.
Channel One
.
As Peskov noted in an interview with reporters, the quadrilateral format on the settlement of the conflict in Donbass, in which representatives of the Russian Federation, the Federal Republic of Germany, the French Republic and Ukraine take part, is self-sufficient, that is, it does not need to expand and accept new participants. Therefore, the President of the Russian Federation will not offer Joseph Biden to join these negotiations, since he is there, figuratively speaking, "the fifth extra".
A conversation between Russian leader Vladimir Putin and US President Joe Biden is scheduled for today, December 7. The negotiators will be provided for this with a special video communication line with a high degree of security.
Dmitry Peskov has been the press secretary of Russian President Vladimir Putin since 2012. In addition, he holds the post of deputy head of its Administration.
Experts, commenting on the future talks between the presidents of Russia and the United States, urge him not to wait for any breakthrough. Putin and Biden will discuss the most critical points. In particular, Moscow plans to sharpen the issue of the inadmissibility of moving the American military infrastructure to the borders of Russia, including through its (infrastructure) deployment on Ukrainian territory.