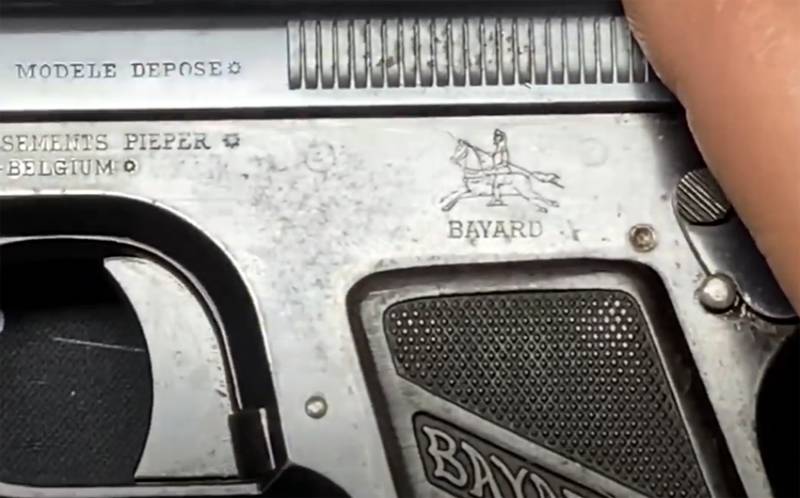 Is it possible not to watch a film, but to examine it "under a microscope"? Quite. Among such films, which experts do not just watch, but study more than meticulously - "The meeting place cannot be changed." This legendary Soviet film with Vladimir Vysotsky in the title role was released on the country's television screens in November 1979, becoming, as they would say now, "cult".
The film is replete with scenes with the use of a small
weapons
, as well as discussions of this very weapon. At the same time, in Stanislav Govorukhin's tape there is an episode that raised certain questions from viewers who are reverent about weapons. This is an episode with the use of a pistol against Larisa Gruzdeva. Then Gleb Zheglov, based on the bullet found at the crime scene, suggests that it is a bullet, probably from one of the Western-made 6,35-mm pistols. The film clarified that we could talk about the use of such very specific weapons as the Spanish Omega pistol or the Bayard pistol produced in Belgium. According to the film, the shooting was carried out precisely from the Bayard.
But the main question concerned the use of the cartridge. He turned out to be the patron of domestic production, which could baffle (and put) those viewers who watched the film, as already noted, very carefully. How could a domestic cartridge fit a foreign pistol of a not very common caliber?
The intricacies are unraveling on the Pravda Zhizn channel. Its author, Sergei Shumakov, examines a specific episode of the film in the smallest detail and answers questions that might arise about Ivan Gruzdev's pistol (played by Sergei Yursky) and ammunition for these small arms.
"Investigation" of an expert: