In the United States are developing to create a complex of new generation satellites.
The American National Intelligence Directorate, NRO, is today described as one of the most secret institutions in the world. However, even from secret organizations sometimes leaks information. This happened at this time, when the American press published materials about the emergence of new American spy satellites.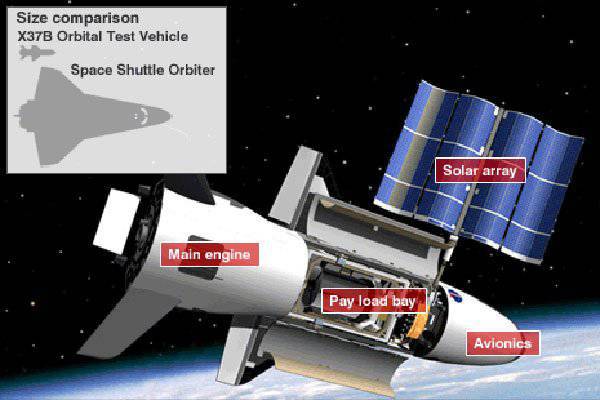 The modern satellites available to the USA no longer satisfy the new needs, therefore it was decided to follow the path of new developments.
The problem with modern satellites is that they easily determine the local area on the surface of the Earth, but no more. Their resolution does not allow to "see", for example, a person.
Today it is planned to create a new spy satellite that can conduct the observation process on new principles.
There is information that NRO specialists are preparing to ensure the possibility of receiving and processing satellite materials in near real-time (with a minimum signal delay) on such technical devices as smartphones and tablet computers.
It is planned that the effectiveness of new satellites will increase the security of army units from the interference of enemy equipment.
Within a few years after the emergence of new spy satellites from the US, the NRO plans to use complexes of such satellites to perform various tasks. For example, a so-called "multispectral eye" can be created, which will allow the technique to "see" space in waves of various ranges (for example, radio waves and infrared waves).
US Army soldiers say that the availability of such equipment will allow them to more effectively solve a whole range of tasks. If such a vehicle were in the US a few years ago, it would have been much easier to track down and destroy terrorist No. XXUMX to Ussam bin Laden, as American military experts say.