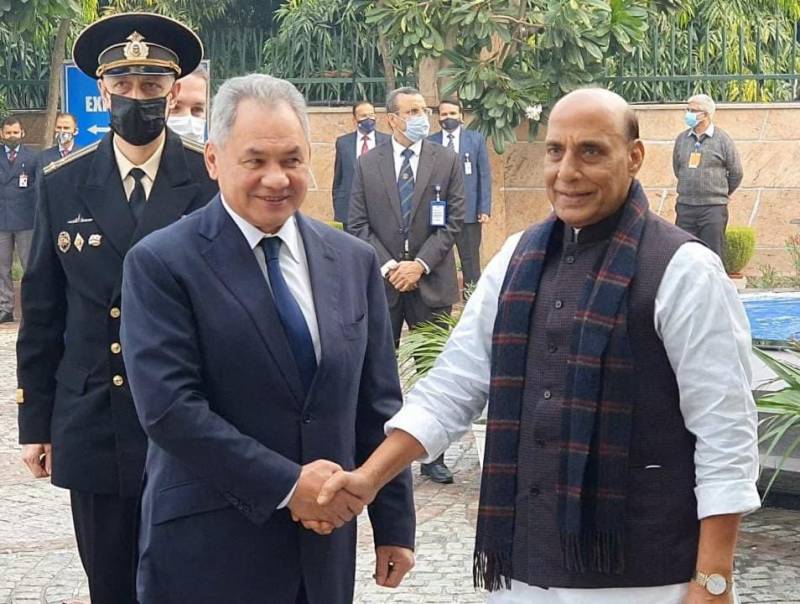 The previously announced signing of the Russian-Indian agreement on licensed production in India of the AK-203 Kalashnikov assault rifles nevertheless took place, the parties finally agreed on all the conditions. This is reported by the Indian publication Нindustan Times, citing sources in the Indian Ministry of Defense.
Reportedly, on Monday in India, negotiations were held between Russian and Indian Defense Ministers Sergei Shoigu and Rajnath Singh, the results of which were the signing of a number of agreements in the military sphere, including the production of
weapons
... One of the documents signed was the agreement for the licensed production of the AK-203. As noted, the parties managed to finalize the agreement.
According to the agreement, India will produce at its enterprise more than 500 thousand AK-203 assault rifles worth more than $ 677 million. As previously stated, if an agreement is signed before the end of this year, production of the AK-203 in India could be organized as early as 2022.
Recall that India announced its desire to organize licensed production of AK-203 Kalashnikov assault rifles at the Indo-Russian Rifles Private Limited Russian-Indian joint venture in the city of Corva, Uttar Pradesh state, with full localization of production. Initially, it was supposed to produce about 700 thousand AK-203 assault rifles, including for export. Judging by the information received, the parties settled on an amount exceeding 500 thousand. Apparently it was not possible to agree on something.
The AK-203 assault rifle will go into service with the Indian army units, where it will replace the Indian INSAS assault rifle, which has been in service since 1998. The Indian Ministry of Defense commented on the transition from 5,56 to 7,62 mm with the words: "If you shoot at the enemy, he must be killed, and not temporarily incapacitated."