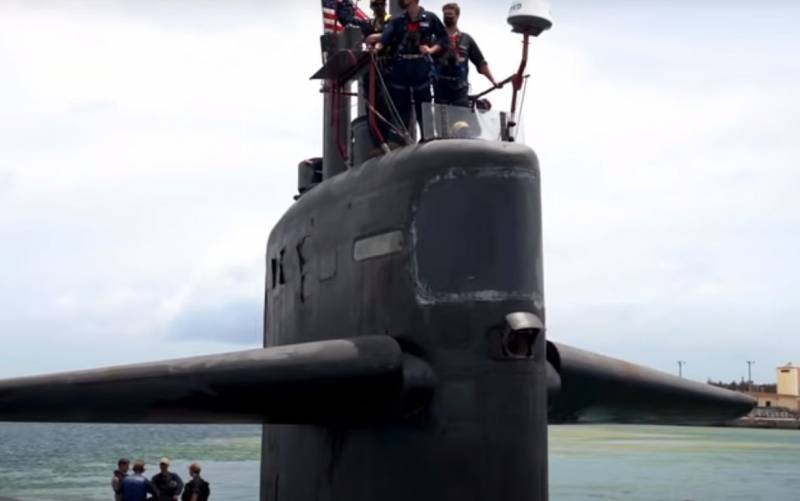 After Australia, Great Britain and the United States decided to create a new military-political alliance in the AUKUS Pacific region, the Australian authorities also decided to abandon the contract, which provided for the construction of submarines for the Royal Australian Navy in France, and conclude a new agreement on the acquisition of submarines. boats, this time from the USA.
Former Australian Prime Minister Tony Abbott, the one who first promised to "take Putin by the breast" and teach the Russian president a lesson, and then thanked Vladimir Putin in a telephone conversation for cooperation, writes: Australia's acquisition of nuclear submarines from the United States will allow the country to play more active role in world politics. In 2040, as the ex-prime minister emphasizes, Australia will receive its first nuclear submarine, but the country's need for nuclear submarines already exists today.
In Australia, the need to strengthen underwater
fleet
attributed to the growing activity of China in the Asia-Pacific region. In particular, Australian politicians are concerned about Beijing's explicit and not hidden plans to seize Taiwan sooner or later and annex the island to mainland China, destroying the pro-Western republic. China is building the world's largest navy and has the world's largest coast guard.
But it's not just Taiwan that could be affected by China. For example, Australia has already received a list of 14 demands from China, including a requirement to preserve Chinese investment, renounce criticism of China's foreign policy, and renounce an alliance with the United States. That is, writes the Australian ex-prime minister, China is trying to make Australia a dependent state like ancient and medieval vassals. Is it necessary for Australia, a country that is English-speaking and European in culture,
история
and whose culture has never depended on China?
In turn, US President Joe Biden stressed that America will defend Taiwan. Japan is demonstrating the same position. Australia also should not, according to the former prime minister, be indifferent to the fate of a "democracy with 25 million population." After the disintegration of Taiwan will deal a serious blow to the world economy, strengthen China's position in Southeast Asia and lead to a reformatting of world politics.
Abbott believes that "all major democracies" must unite and show China their determination to act to protect Taiwan. Therefore, Australia needs nuclear submarines. Building nuclear submarines would take decades, but the problem can be solved in another way. American submarines of the Los Angeles class are being decommissioned, so why shouldn't some of them extend their lives under the Australian flag, asks the former prime minister.
In case of such a decision, the submarines could serve Australia plus or minus ten years. That is, it will be possible to get closer to the date when the construction of new nuclear submarines for the Australian Navy will already begin.