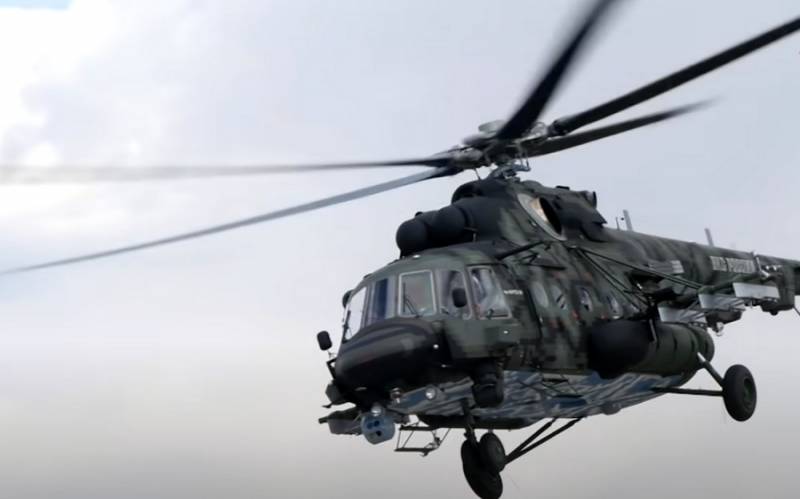 The special forces received fire support helicopters. The first Mi-8AMTSh-VN entered the Russian army, a source in the military-industrial complex said.
New Mi-8AMTSh-VN fire support helicopters, specially designed for special forces, began to enter the troops. Earlier, the Ministry of Defense signed two contracts for their production, the agreement provides for the supply of helicopters during 2021 and 2022. The source did not say the number of ordered vehicles, but earlier it was reported about the first batch of 10 helicopters, which were supposed to arrive this year. The new helicopters will increase the combat effectiveness of special forces.
The first cars have already been accepted. Two contracts signed, the vehicles must go to the troops during 2021 and 2022
- leads
RIA News
source words.
The Mi-8AMTSh-VN helicopter is an improved version of the Mi-8/17 helicopter, created taking into account the Syrian experience. It is equipped with VK-2500-03 gas turbine engines with an upgraded transmission and improved climatic characteristics and a new carrier system. The helicopter is equipped with new flight and navigation equipment, the machine is adapted for use at night.
Since the Mi-8AMTSh-VN is a fire support helicopter, it is equipped with new armament, which, in addition to the traditional one, includes guided missiles, as well as three large-caliber Kord machine guns of 12,7 mm caliber, as well as one aft 7,62 mm machine gun. The cockpit and main components of the helicopter are covered with titanium alloy armor, and the cockpit floor and sides up to the windows are covered with removable Kevlar armor.
Mi-8AMTSH-VN is equipped with the LSZ-8VN defense complex, which automatically detects the launch of missiles by helicopter, interferes with their guidance heads and emits false thermal targets.