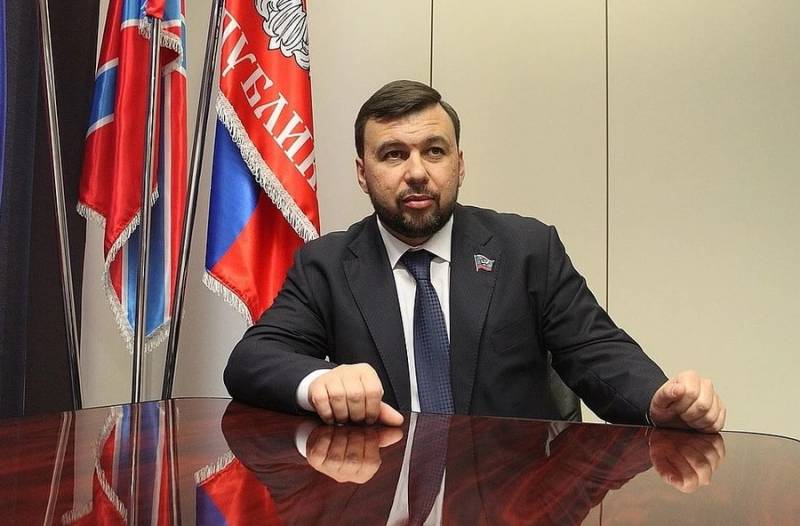 The air defense of the Donetsk People's Republic will destroy Ukrainian drones, including Bayraktars, in case of attempts to strike at the territory of the DPR. This was stated by the head of the republic Denis Pushilin.
Speaking about the prospects for air defense, Pushilin said that at present work is being carried out in the republic to modernize the Donetsk air defense system, and means are being developed to neutralize unmanned aerial vehicles, including Turkish-made shock ones. In addition, according to Pushilin, the DPR is studying the possibility of purchasing anti-aircraft weapons, but he did not develop this topic.
The work is underway, our air defense is undergoing a certain modernization. (...) On the one hand, our military-industrial complex does not stand still, on the other hand, we study where to buy what
- he said, adding that Donetsk has "a certain potential" for the development of air defense.
The head of the DPR noted that Ukrainian small drones constantly appear over the positions of the NM DPR and the territory of the republic, but the Bayraktars purchased in Turkey do not fly close to the demarcation line, fearing to be shot down. However, Pushilin confirmed the fact of the combat use of one "Bayraktar" in Donbass.
As long as they keep a safe distance. But at any opportunity "Bayraktars" will be destroyed
- stressed the head of the DPR.
Note that drone flights
aviation
in the area of ​​the contact line are prohibited, except for the OSCE UAVs. However, Kiev does not intend to abide by the Minsk agreements, so it does not pay attention to the bans. The OSCE has still not reacted in any way to the use of Bayraktar in Donbass.