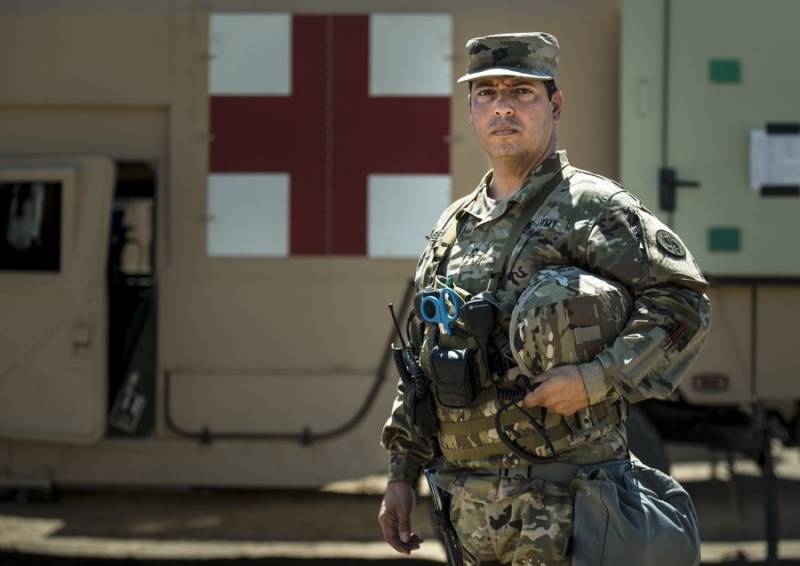 Another attack on the American military took place in Syria, an American military base located in the area of ​​the city of Al-Tanf came under attack. There is no information about the victims and material damage so far.
Unidentified persons launched a series of attacks on a military base in the Al-Tanf area of ​​Homs province, located near the Iraqi border. The base is home to US military personnel, as well as US-led coalition forces. According to the Al Arabiya TV channel, several strikes were made in the area of ​​the base, and there is no evidence of ammunition hitting the territory of the database itself.
Slightly different information is provided by the Syrian government
news
SANA agency citing local sources. The agency confirms the attacks and adds that several explosions occurred at the base itself. There is no data on victims or material damage. The US command has not yet commented on the attack.
Of course, there is no information about the attackers.
This American military base is not the first attack, if you count only the latter, then this is the third. At the end of October, the base was hit by a missile strike and a drone attack was carried out. The Americans confirmed the attack, claiming property damage. In November, the base was dealt another blow, in which the command of the American coalition blamed the pro-Iranian groups that allegedly took revenge on the Americans for the strikes of the Israeli
aviation
on Iranian military installations in Syria.
Meanwhile, it became known that literally two days ago, the United States struck from a drone on one of the leaders of the terrorist organization Al-Qaeda, banned in Russia *. Bill Urban, a spokesman for US Central Command, said the attack was in Idlib province. The Pentagon refused to disclose details, but admitted that civilian casualties were possible.