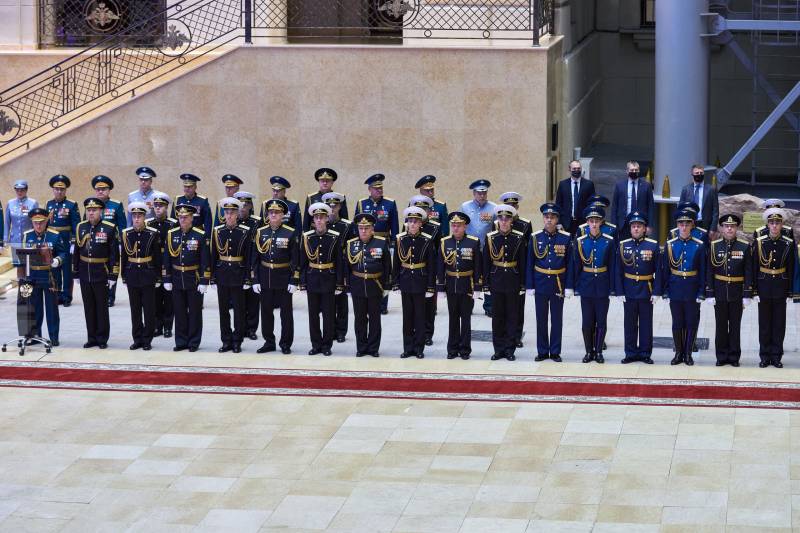 The Russian Armed Forces will cut off Ukraine from the Black Sea so that Western countries cannot help it. After that, they will take her capital in "ticks".
German journalists from the Bild newspaper presented just such a "scenario" of the seizure of Ukraine by the Russian army ...
They believe that Russia is capable of deploying military operations against Ukraine on several fronts simultaneously. At the same time, the German edition refers to sources claiming that they even know the date of the beginning of the "Russian aggression". In their opinion, "Putin's insidious plan" can presumably begin to be implemented in late January or early February next year.
Bild has an interesting and intimidating title:
This is how Putin can destroy Ukraine
True, newspapermen from the Federal Republic of Germany had at their disposal several "invasion" scenarios, differing from each other in some details. The most detailed of them consists of three stages.
On the first, as mentioned above, Russia allegedly seizes the Ukrainian coast. The second stage involves striking strategic targets of the Independent with ballistic missiles and combat forces
aviation
, as well as the encirclement of Kharkov, Poltava and Dnieper (Dnepropetrovsk). The third stage involves an attack on Kiev and the capture of the capital of Ukraine. Moreover, journalists do not exclude that Belarus will support Putin in this.
The publication believes that all three stages can take place both in sequential order and simultaneously.
Earlier, the Kremlin has repeatedly stated that Russia is not going to attack either Ukraine or anyone else. At the same time, it was added that it is Ukraine that continues to conduct military preparations and violate the letter of the Minsk agreements, hiding behind statements about allegedly Russian military activity near the borders.