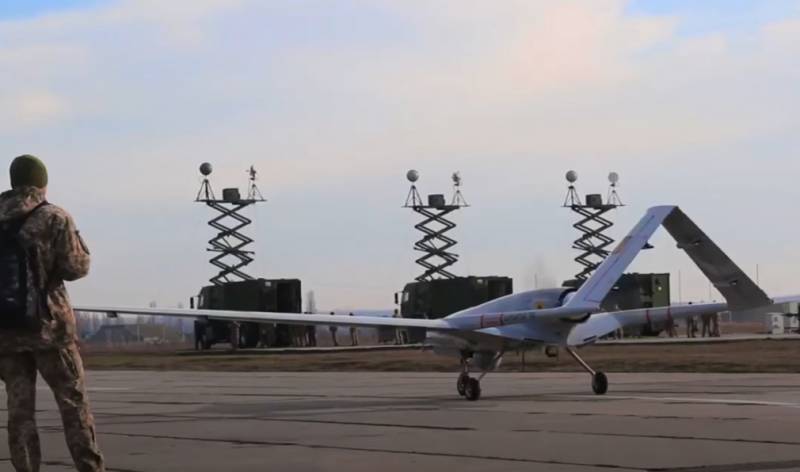 It became known that Ukraine will soon receive a new batch of Turkish Bayraktar drones. According to the latest information, we are talking about a batch of 24 units of such reconnaissance and strike drones. The American information service "Bloomberg" reports that Ankara has agreed on the supply of such a number of UAVs.
According to American journalists, representatives of a Turkish company producing drones "are in close cooperation with the leadership of Ukraine." These contacts made it possible to sign a new agreement, on the basis of which the Armed Forces of Ukraine will become the owners of the Bayraktar TB2 party "in the near future."
It is noteworthy that Bloomberg writes about the delivery of Bayraktars to Kiev as "giving Ankara more opportunities to influence Moscow." Noteworthy is the following information in the American edition:
According to sources, Ukraine received significantly more UAVs from Turkey than was reported in official releases.
This information appeared in the American media against the background of a telephone conversation between Vladimir Putin and Recep Erdogan. In this conversation, among other things, the question of the use of the Armed Forces of Ukraine of the Bayraktar drone in the Donbass was raised and the fact that Kiev continues to evade the implementation of the Minsk agreements. The Turkish press, reacting to this, again raised the topic that "Turkey cannot be responsible for the process of using drones, since after the sale to Kiev, they become not Turkish, but Ukrainian." The responsibility for the application, as it is emphasized, lies with the Ukrainian side, and the Turkish side, again, as they emphasize in Ankara, does not violate anything with such a sale, since there are no bans on supplies to Ukraine
weapons
no.