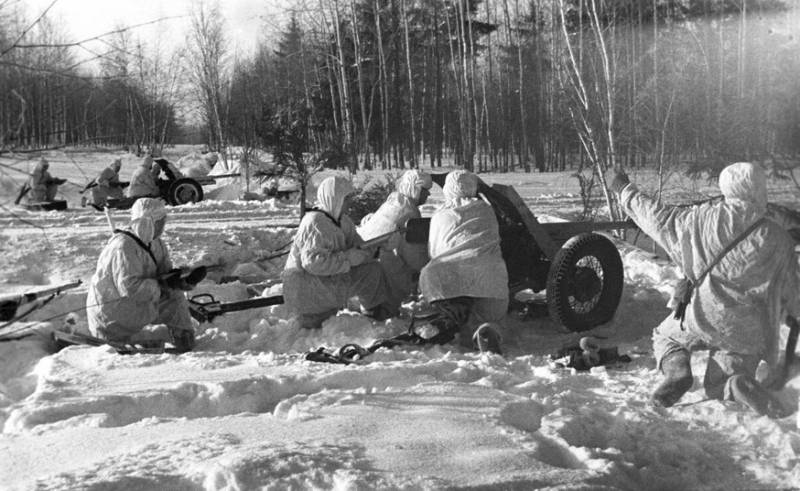 Today's memorable date is the most important for our compatriots. After all, 80 years ago, on December 5, 1941, the fateful counteroffensive of Soviet troops began near Moscow.
It is worth noting that in December 41, the army of the Third Reich, for the first time during its triumphant military campaign, suffered a major defeat and was forced to "move back." However, for the fascist invaders it was "the first sign", because in less than 4 years they were waiting for a complete and crushing defeat.
Regarding the offensive on our capital, it began on September 30 and led to the defeat of the Red Army in two directions: Vyazma and Bryansk. Already by October 18, under the onslaught
tank
formations of the German army of the "Center" group fell Mozhaisk and Maloyaroslavets. The situation on the approaches to Moscow for our army was developing extremely difficult.
However, for more than a month, our compatriots literally stood to their death, suffering huge losses. At the same time, the enemy's forces were also worn out. Already at the beginning of December, the offensive of the fascist invaders on Moscow was completely exhausted, which allowed the Red Army to immediately seize the initiative.
On December 5, the Kalinin Front went over to the counteroffensive under the command of Colonel-General Ivan Konev, and on December 6, the Western Front, led by General of the Army Georgy Zhukov, and the right wing of the South-Western Front, commanded by Marshal of the Soviet Union Semyon Timoshenko, joined it.
The troops of the Third Reich were thrown back from Moscow by more than 200 km. At the same time, in the battles for our capital, the Nazis suffered colossal losses: about half a million soldiers, about 1300 tanks and more than 2,5 units of other military equipment.
Tellingly, the commander of the German 2nd Tank Army, on the eve of the Soviet counteroffensive, General Guderian, declared that the offensive of Army Group Center had failed. At the same time, the commander-in-chief of that very group, Field Marshal Bock, assured that the Soviet Union would not be able to concentrate the number of forces necessary for a counteroffensive. It was at this moment that the Red Army struck a blow.
In general, the defeat near Moscow became extremely painful for the Third Reich. After all, it was with the capture of the capital of our Motherland that Adolf Hitler linked the victory over the Soviet Union. But how could he then have assumed that in 3,5 years the Red Army would enter Berlin?
Finally, it should be added that on Friday, December 3, the Russian Defense Ministry declassified the archives dedicated to the counteroffensive near Moscow. All evidence and materials are published on the official website of the department.