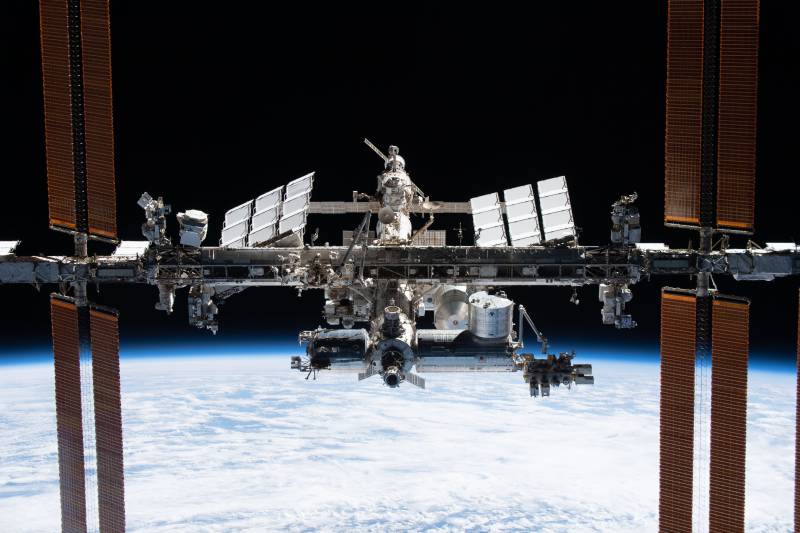 The United States, following Russia, will also abandon the operation of the International Space Station (ISS), but will do so at a later date. In the meantime, NASA has ordered the development of projects for a new orbital station, which will replace the ISS in the future.
The US National Aeronautics and Space Administration (NASA) has signed a contract with three US companies to develop projects for the future replacement of the ISS. The parameters of the contract are not given, it is reported that the companies must develop a kind of "space platform", which in the future may serve as an orbital station for American astronauts.
The development of the new station will be led by Nanoracks, Blue Origin and Northrop Grumman. For everything about everything, they were allocated 415,6 million dollars. True, the funds were not evenly distributed: Blue Origin will receive 130 million, Nanorack 160 million and Northrop Grumman 125,6 million. There is no information about the timing of the projects, as well as determining the winner. Moreover, it is possible that several stations will be built, and not one.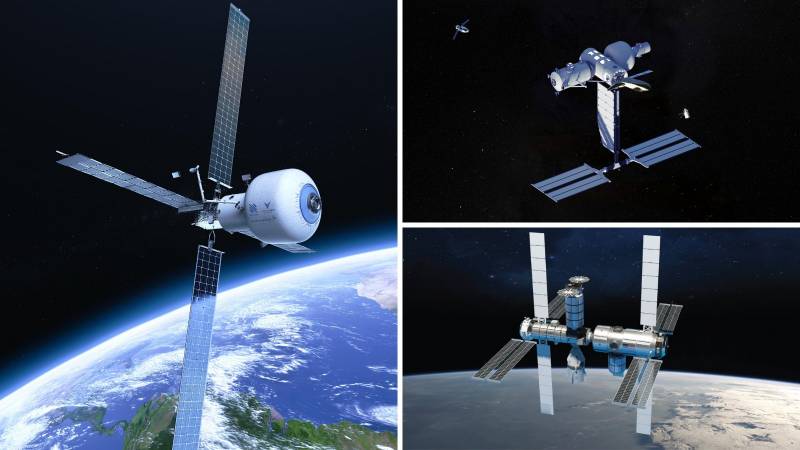 Several projects of orbital stations from the NASA website
As previously stated in NASA, the state will stimulate the construction of private space stations in orbit, which will be used, among other things, by state-owned companies.
In Russia, the only project of a new space station ROSS is being implemented so far, which will replace the ISS. So far, according to preliminary data, the end of operation of the ISS should occur in the period from 2025 to 2028, it is not reported exactly, various dates appear. But the deployment of the new station will begin after 2025 and may take from 5 to 10 years. At the first stage, it is planned to launch four modules into orbit.