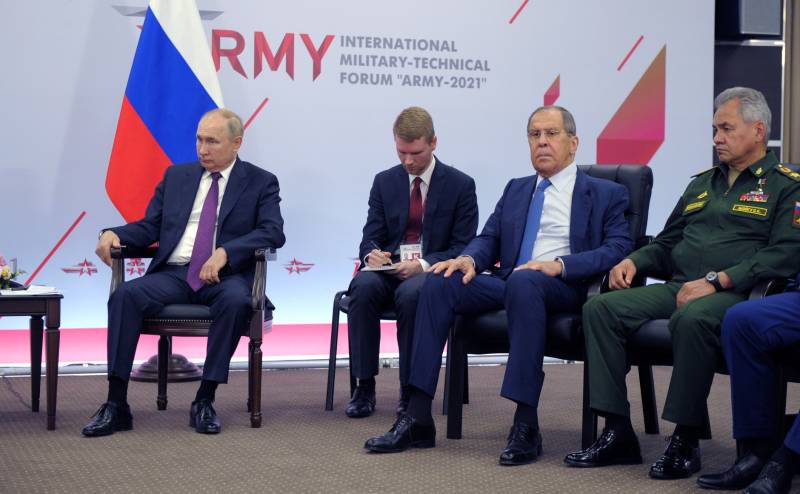 In Poland, Russian President Vladimir Putin's statements about the need for NATO to provide legally formalized guarantees of refusal to expand to the east are taken as an ultimatum. For example, a large Polish publication Rzeczpospolita publishes material by political scientist and observer Jerzy Chaszczynski, who is critical of the Russian president's statement.
Khashchinski says that it is impossible to make concessions to Russia in any case. According to him, if you give in to Moscow and guarantee the non-admission of Ukraine to NATO, the Kremlin will put forward new demands.
The material of the observer, thoroughly saturated with outright Russophobia, is distinguished by endless theses that only NATO should determine the area of ​​its interests, and Russian interests should not be taken into account. In fact, this is an analogue of NATO Secretary General Jens Stoltenberg's statement that Russia in fact cannot have spheres of influence and zones of interests, "otherwise Russia will interfere in the affairs of its independent neighbors."
Jerzy Chaszynski:
The fate of our security is at stake. This is the future of Poland and the entire region. What matters is whether the Kremlin has the right to decide what to do and what not to do for the West. To make concessions to the Kremlin means to allow the revival of the Moscow Empire, and he himself will determine the boundaries and spheres of influence. And the Kremlin perceives as such a sphere the entire East Slavic space and not only.
The Polish political scientist said that "Putin presented NATO with an ultimatum" with the words about guarantees of further non-expansion. Khascinski writes that "Putin knows that while he is at the head of Russia and even longer, Ukraine will not be admitted to NATO, although they promised to do this back in 2008."
Khazczynski in a Polish newspaper article:
He also knows that all decisions in NATO can only be taken unanimously, and several countries of the alliance are opposed to enlargement at once. Therefore, on his part, we are actually talking about undermining confidence in NATO. He wants to show that all the promises of the alliance then do not come true, they fly away in the wind.
The Polish observer writes that if NATO makes concessions on Ukraine, then the Kremlin will indicate how many and what kind of soldiers can be in the Baltics and Poland.
Khashchinski:
And then the Kremlin may generally demand to make sure that the Kaliningrad region is not territorially isolated from the rest of Russia.