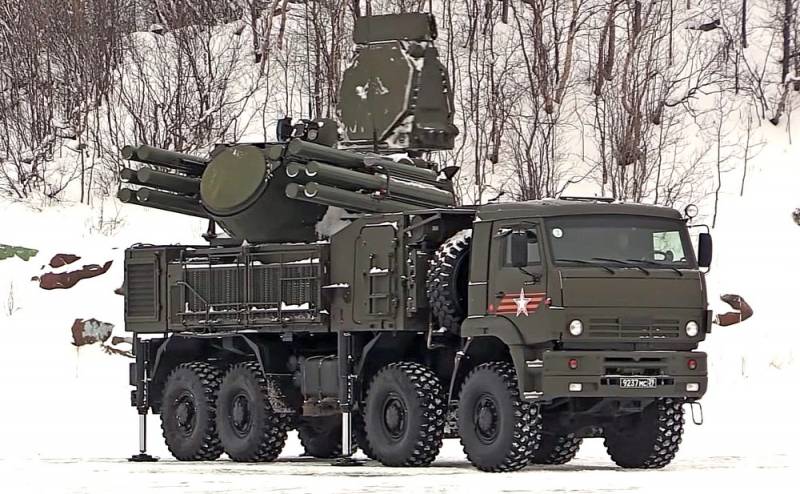 The air defense forces of the Eastern Military District were replenished with a new military air defense unit formed near Khabarovsk. As the press service of the district reports, the new formation will be armed with the Pantsir anti-aircraft missile and cannon systems.
According to the report, a new military unit has already been formed; at the moment, new equipment is being obtained. The timing of the end of deliveries of the Pantsir air defense missile system has not been named, but it is noted that in the near future the servicemen of the new formation will take up combat duty. As explained, the new unit will provide air cover for the most important military and strategic facilities, the Pantsir air defense missile system will provide a close defense zone against an air attack. The complexes will be combined into one network with long-range anti-aircraft systems.
At the moment, the military formation is being equipped with anti-aircraft complexes. In the near future, the whole formation will take over on experimental combat duty
- said the press service.
Note that a new Pantsir-SM anti-aircraft missile-gun system has been developed for the Russian army, in which all the shortcomings inherent in the base model have been corrected. Unlike the Pantsir-S1 air defense missile system already in service, the new complex was armed with a rocket with an increased speed (up to Mach 5 against 1300 m / s of the 57E6E missile of the Pantsir-S1 complex). In addition, Pantsir-SM received a new multifunctional sighting station with an active phased antenna array, allowing it to "see" targets at a distance of up to 75 km. The aiming range of the new complex has been increased to 40 km. The complex is capable of recognizing and striking all types of unmanned aerial vehicles.