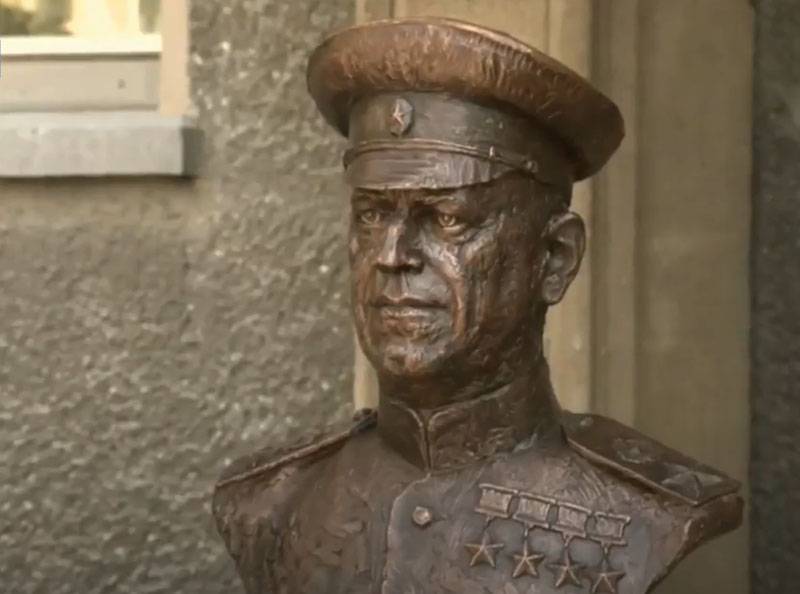 The information about the decision made in Kharkov in favor of the legality of the renaming of Marshal Zhukov Avenue was confirmed. This decision was made by the Administrative Court of Appeal. Based on the verdict, the avenue of the legendary Soviet military leader will be called the avenue of Peter Grigorenko.
It should be noted that the renaming itself took place earlier. However, then the initiative group proposed to return the name of the famous marshal to the avenue. At the same time, the local deputy corps was categorically against the return of Zhukov Avenue. The greatest zeal for the renaming was shown by Dmitry Bulakh, who now writes about the "great victory".
According to Bulakh, "Petro Grigorenko Avenue will remain Petr Grigorenko Avenue, unless, of course, anyone has a desire to spend money on the courts again."
Bulakh is a member of the so-called "Kharkov Reform Coalition". In this case, the "coalition" is fighting the name of the Soviet marshal, believing that in Ukraine today there should be no trace of the glorious
stories
defeat of the Nazi troops. They are understandable ... New authorities, new priorities.
In whose honor was the avenue renamed?
Pyotr Grigorenko is a Soviet general, a participant in the Great Patriotic War. It is noteworthy that it was Grigorenko who acted as one of the most ardent critics of Georgy Zhukov, including for "hiding the historical truth" and "for unjustified losses."
Since the 1960s, he began to try on the role of a dissident. Supported Khrushchev's "exposure of Stalin's personality cult." Grigorenko founded the Ukrainian Helsinki Group, was a member of the Moscow Helsinki Group. In November 1977 he left the USSR, officially - for a medical operation and a meeting with his son who lived in the states. He died in America in 1987, where he is buried.
It should be noted that the Americans offered Grigorenko to work as a teacher at the West Point academy, but, according to the American version, he refused, saying that he could not help a potential enemy, although he was grateful to the United States for being sheltered. However, the topic of his possible interaction with the American special services, as they say, has not been disclosed.
In the 1990s, Russian President Boris Yeltsin, by his decree, restored Grigorenko to the rank of general (posthumously), which he had been deprived of in the Soviet Union.