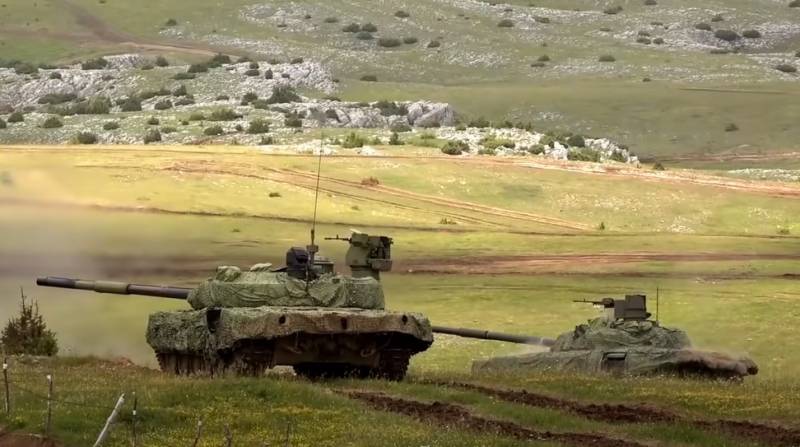 A number of Western analysts predict a resumption of the Balkan conflict. Serbia and Russia are named as the main forces plunging the region into new chaos. Not NATO, which bombed the Balkans and arranged the actual rejection of Kosovo, not the American troops, which de facto occupy the Kosovo territory of Serbia, but, you see, Serbia itself and Russia.
Fears of a new Balkan war are growing as Serbia arms itself. Military spending has increased by 70 percent over the past six years
- explained in the publication Sofrep (USA).
As the author points out, the situation is aggravated by the growing threat of increased separatism on the part of the Bosnian Serbs. Milorad Dodik, leader of the Republika Srpska, an entity within Bosnia, began preparations for the withdrawal of it from state structures - the united army, intelligence, judicial and tax institutions.
I proclaim the end of this state of affairs
- said Dodik.
Following the war in the 1990s, Bosnia was divided into two separate autonomous territories, the Republika Srpska and the Federation, which was dominated by Croats and Bosniaks, led by a weak central government.
If the degradation of the Dayton Accords continues ... there is a risk that the country will fall apart
- says Christian Schmidt, the former Foreign Minister of Germany and the current high representative in Bosnia.
According to the US press, Dodik is closely associated with Russia and hopes for its military intervention in the Serbian issue. At the same time, the Kremlin, according to the American author, allegedly seeks to destabilize the situation in Bosnia and Herzegovina. In particular, the Russian Federation is allegedly preparing the paramilitary units of the Bosnian Serbs and is trying to take control of strategic industries.
This is another operation by Moscow aimed at undermining the influence of the West, the EU and NATO, very similar to what they are doing in Ukraine.
- noted in Sofrep.
According to the author, it became necessary to send American troops to the region again, but he doubts that the Biden administration will do this. The author does not specify what it means to "send again" given that there are several tens of thousands of American troops in Kosovo alone ...
At the same time, Serbia, as the American observer writes, is gradually increasing its military potential. Russia and Belarus handed over 10 MiG-29 fighters to Belgrade. RF sent 30 armored vehicles (
Tanks
and armored personnel carriers), as well as an air defense system. The Chinese have sent drones while negotiations are underway with Israel to buy anti-tank missiles and UAVs.
The rearmament of the Serbs, coupled with the impending collapse of Bosnia and Herzegovina, is a recipe for renewed open conflict. The threat of violence is very real again
- the conclusion is made in the American press.