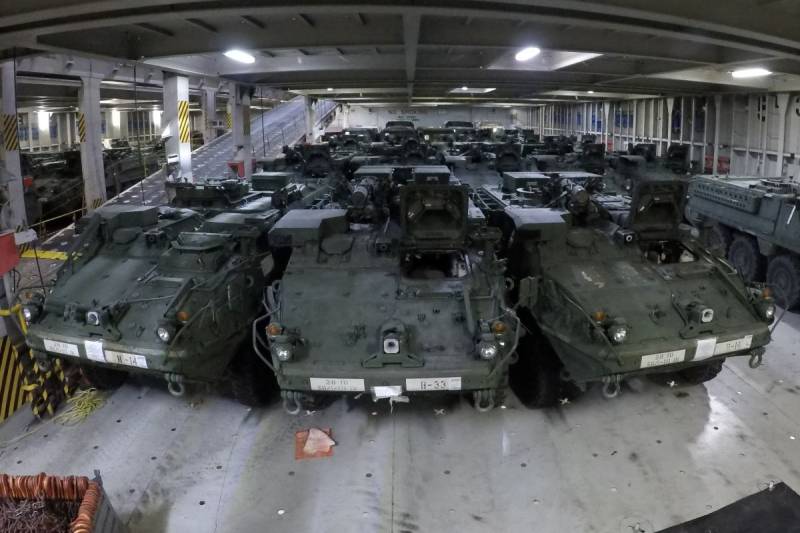 In the Greek city of Alexandroupolis, an object of the United States armed forces appeared, where the Americans deployed a large amount of weapons, including offensive ones. Russia is unhappy with the appearance of a new US military base in Greece, which is natural, but also Turkey, which also has reasons for this.
This is how Daud Omar Daud argues in an article published in the British-based Palestinian newspaper Al-Quds Al-Arabi.
The foreign press notes that the reason for the dissatisfaction of the two countries, which cannot be called allies, are somewhat similar. They relate to the production, storage and supply of natural gas.
Daoud Omar Daoud says, referring to Turkish experts, that the base in Alexandroupolis is planned to be used as a storage facility for gas produced on the Mediterranean shelf. Further, raw materials from this port city can be piped to the countries of southern and southeastern Europe, competing with Russian gas and displeasing Moscow.
At the same time, American companies are trying to explore for gas fields in the eastern Mediterranean Sea, which the Turks are actively hindering, because they would like to earn money on the supply of Mediterranean gas on their own and not share with anyone.
In addition, Turkey is extremely unhappy with the base that Washington is increasingly using Greece to implement its military plans, leaving Ankara "on the sidelines." Erdogan cannot like this, since he considers himself a more worthy candidate for the role of "overseer" in the region.
Thus, the American base in Alexandroupolis is directed not only against Russia, but also against Turkey, as they write in the aforementioned publication.