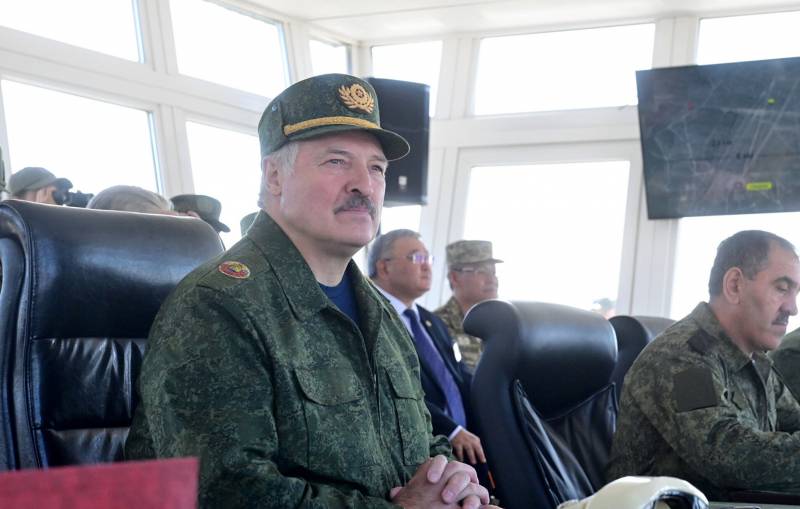 Belarus retained all but one ICBM launch pad. This was stated by the President of Belarus Alexander Lukashenko.
Lukashenko, who earlier announced his readiness to deploy Russian nuclear missiles on the territory of the republic in the event of the appearance of American ones in Poland, announced the readiness of launch sites for ICBMs. According to him, despite the pressure from Europe and the United States, he managed to keep all sites except one, which had to be blown up "for the Americans."
The Belarusian president stressed that in the 90s he was strongly pressured by Yeltsin, who demanded to "blow up" all sites for the deployment of mobile complexes of Topol ICBMs, but he did not go for it. That is why, according to him, Lukashenka is considered an enemy in the West.
Why did I become an enemy of the West? Not because I'm a dictator. Because all the sites on which Topol stood, except one, are completely preserved and are still ready for use.
- said Lukashenko.
During the Soviet era, mobile complexes of Topol ICBMs were located on the territory of Belarus, for which special sites and shelters were made in the Belarusian forests, there were no mining installations in Belarus. In addition, there were more than a thousand tactical nuclear charges in the republic, which were withdrawn after the collapse of the Soviet Union under the Treaty on the Non-Proliferation of Nuclear
weapons
.
For our part, we note that for modern mobile ground-based missile systems (PGRK) "Yars", which replaced the mobile complexes "Topol" and "Topol-M", a special platform for launching missiles is not required, but the preserved infrastructure can significantly simplify the deployment of complexes on territory of the republic.