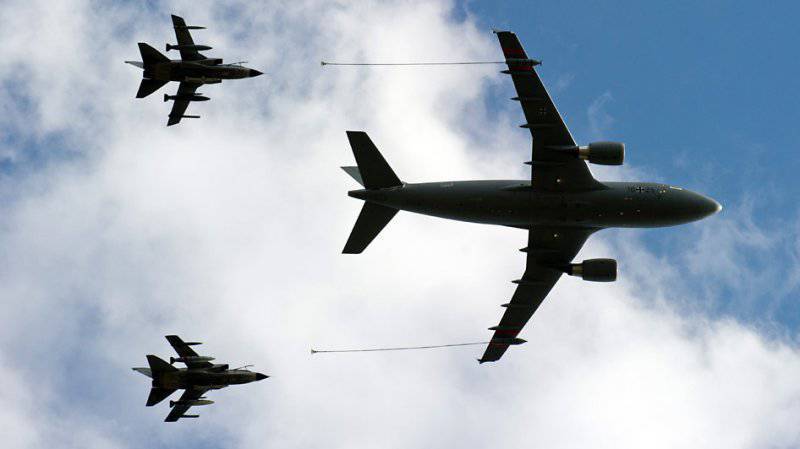 The organizers of the International Aviation and Space Salon ILA-2012, which was held in the new exhibition center Berlin Expocentre Airport (Berlin ExpoCenter Airport) from 11 to 16 in September, published its final results.
An 1243 exhibitor from 46 countries took part in the show (for comparison, 2010 from 1153 countries in the 47 year) presented high-tech products from all sectors of the aerospace industry.
About 230 thousand specialists and amateurs visited the salon
aviation
, including 125 thousand business visitors. The flight program of the cabin lasted a total of 36 hours.
The salon was covered by 3600 journalists from 65 countries of the world, who represented both print and electronic media, which provided the salon with increased attention worldwide.
In the ILA-2012 exposition, special sections were identified, for example, "Unmanned aerial vehicles" (UAV) and "Ecological clean flying". In the UAV section, a wide range of civilian and military applications was presented - from small-sized UAVs to high-altitude vehicles of the HALE type (high altitude long endurance).
Among the industrial innovations and research projects, new aircraft seat designs, new passenger aircraft cabin concepts, low-emission engines, new materials, alternative aviation fuels, i.e. a wide range of innovations aimed at creating environmentally safe aviation technologies that do not violate the Earth's climate.
In the section "Space for the Earth", presented in the space pavilion, innovative developments of the aerospace industry were demonstrated.
The 282 aircraft, including the Airbus A380 and the Boeing 747-8, the Beluga transport aircraft, the new AHNUMXM military transport aircraft, the new X400 high-speed hybrid helicopter , aircraft with solar panels Elektra One Solar. For the first time, aerobatic teams from Turkey and Poland participated in the flight program.
According to a survey conducted by the organizers of the salon, more than 50 percent of exhibitors who participated in ILA-2012, are satisfied with the commercial results of their work at the salon, and over 70 percent evaluate the results between "satisfactory" and "very good".
In general, 87 percents were satisfied with their visit to ILA-2012, and 86 percents intend to take part in the next ILA-2014 salon. Of the business visitors to the 94 salon, the percentages were satisfied with their participation in ILA-2012.
As the ARMS-TASS correspondent was informed by the organizing committee of the salon, the next ILA salon in Berlin will be held from 20 to 25 in May of 2014, i.e. approximately in the same terms in which it took place in previous years.