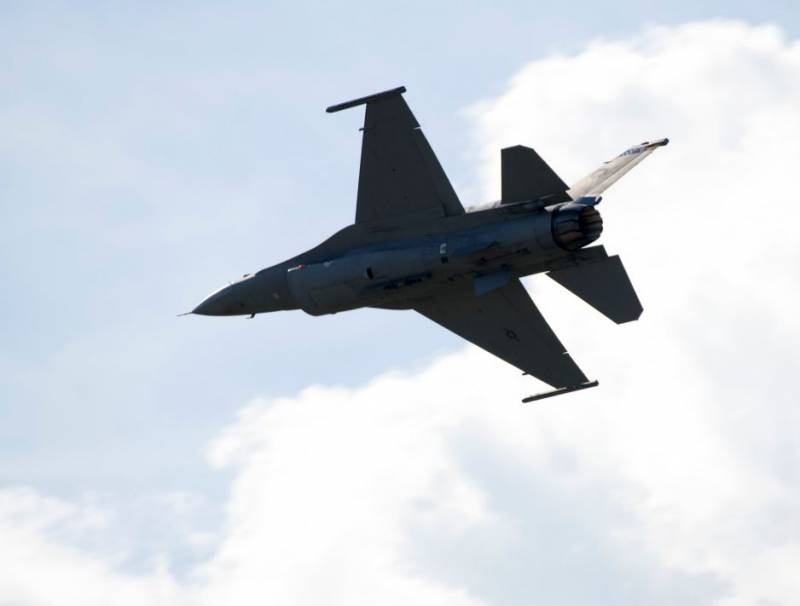 An emergency involving a US Air Force F-16 fighter jet took place in Japan on Tuesday, according to a statement from the 35th Fighter Aviation Regiment. The fighter uncontrollably dropped outboard fuel tanks, which fell into a non-residential area near Iwaki Mountain, to the west
aviation
Misawa base. However, representatives of the local police claim that the tanks fell further from the city.
At about 18:00 pm, the fighter landed at the airbase following an in-flight emergency. No one was injured during the incident, but the reasons for the incident have not yet been disclosed. A spokesman for the military command said that wreckage from one of the tanks was found in the coastal city of Fukaura, also west of Mount Iwaki.
The leadership of the Japanese Self-Defense Forces has already protested to the command of the Misawa airbase, calling the incident extremely regrettable and disturbing the local residents and civilian authorities. The command of the airbase was demanded to quickly establish the reasons for the uncontrolled discharge of the outboard tanks and take appropriate measures. US Air Force Regiment spokesman Colonel Timothy Murphy stressed that the number one priority remains for the part of the safety of both American pilots and Japanese citizens. He promised to conduct a thorough investigation of the incident to find out the root cause.
Meanwhile, a passer-by who called the police at about 18:25 pm on Tuesday reported that he smelled a strong smell of oil and found aluminum parts on the road. Police officers drove to the scene and found debris from fuel tanks. The police said that debris lay near residential buildings, curbs were damaged. It turns out that the statements about the fall in a non-residential area are not true.
The F-16 incident also led to the cancellation of seven civil flights. Only a few hours later, air traffic with the region was resumed. Note that this is not the first incident with American aircraft in Japan. So, in 2015, the F-16 dropped fuel tanks into the Sea of ​​Japan near Aomori prefecture, and in 2018 - into Lake Otawara in the same prefecture. Therefore, Japanese Defense Minister Nobuo Kishi demanded that the US Air Force F-16s stop flying in the country.