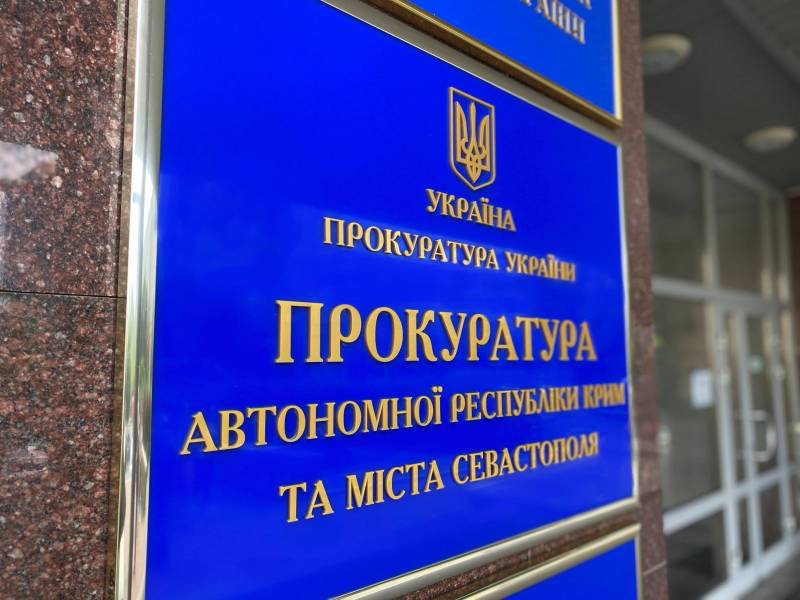 In Ukraine, they decided to "put on trial" the deputy commander of the Pacific
fleet
Russian Navy. We are talking about a criminal case initiated by representatives of the so-called "Prosecutor's Office of the Autonomous Republic of Crimea". Recall that this Ukrainian organization continues to demonstrate a stormy bureaucratic activity, receiving funding from the Ukrainian state budget and having nothing to do with Crimea.
Ukrainian prosecutors propose to convict in absentia the Vice Admiral of the Russian Navy Denis Berezovsky "for high treason." The fact is that at one time Denis Berezovsky was in the position of commander-in-chief of the naval forces of Ukraine. He did not accept the coup d'etat in Kiev and refused to obey the Maidan authorities immediately after being appointed to a new position for himself.
As noted in the documents of the aforementioned Ukrainian department, the military leader refused to carry out the orders and orders of the new Ukrainian leadership, and said this, as they write in Ukraine, in the presence of his subordinates. Ultimately, Denis Berezovsky supported the transfer of Crimea to Russia, and in April 2014 he was appointed deputy commander of the Russian Black Sea Fleet.
Now the deputy commander of the Pacific Fleet of the Russian Navy in Ukraine was going to be "put behind bars", in absentia.
It should be noted that this is far from the first Russian high-ranking military man who is "tried" in Ukraine. Earlier, Ukrainian courts issued numerous ridiculous arrest warrants for other representatives of the Russian army and navy. Also, at one time, an order appeared on "the need to bring to Kiev for interrogation" the Minister of Defense of Russia Sergei Shoigu.
For ordinary Ukrainians, this "activity" often causes frank irritation. Instead of real deeds to establish peace, the country's bureaucratic apparatus is engaged in things that are far from reasonable.
In the case of Denis Berezovsky, readers of the Ukrainian media point to the following fact:
Remembered almost 8 years later.