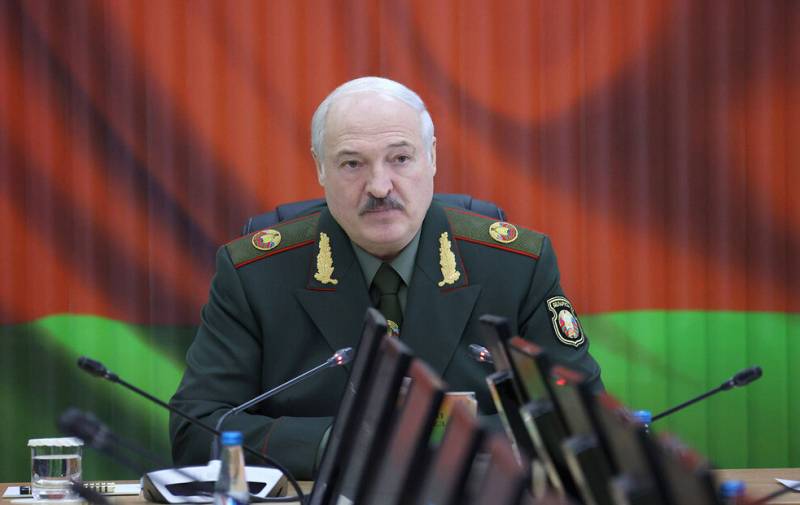 For the first time since the reunification of Crimea with Russia, the President of Belarus made a statement that the peninsula is a de jure part of the Russian Federation. Let us remind you that earlier Alexander Lukashenko promised to recognize the Russian jurisdiction of Crimea and Sevastopol "after all Russian oligarchs do it." A few weeks ago, Lukashenko, in an interview with Vladimir Putin, said that he was ready to accept an offer from the Russian president to visit Crimea.
A few hours ago in an interview with a news agency
"Russia today"
represented by the head of this information service Dmitry Kiselyov, the President of the Republic of Belarus stated that Crimea is Russian both de jure and de facto.
The head of the Belarusian state pointed out that this happened as a result of a referendum on the peninsula, when the overwhelming majority of local residents voted for independence from Ukraine with subsequent entry into the Russian Federation. Recall that this referendum was held in March 2014, after the events associated with the coup d'etat in Ukraine.
According to Alexander Lukashenko, expressed to Dmitry Kiselyov, he himself (the President of the Republic of Belarus) has every right to visit Crimea, "no matter whose protectorate he is."
Lukashenko:
This is my Crimea.
The President of the Republic of Belarus added that for the first time in his life at sea he visited Crimea.
According to Lukashenko, there is no question of the status of Crimea between him and Putin. The President of Belarus also spoke about how he suggested to his Russian colleague "to land at the base in Sevastopol".
Ukraine is reacting to the factual recognition of Crimea as Russian by Alexander Lukashenko. Representatives of the political authorities of Ukraine say that Lukashenka "continues to follow the path of violating international norms." It was also added that "Lukashenka's policy is a reflection of the Kremlin's policy." In turn, a considerable number of ordinary Ukrainians, commenting on the words of the President of Belarus, write that Lukashenka "said what even Kiev politicians say in their kitchens."
Several comments from readers in the Ukrainian media:
Our authorities themselves did everything to make Lukashenko finally turn away from Kiev.
Lukashenka can be treated in different ways. He tried to keep quiet for a long time. But still he said what others are afraid to say aloud.
No wonder. Our politicians surrendered Crimea themselves, now they are talking about phantom pains.