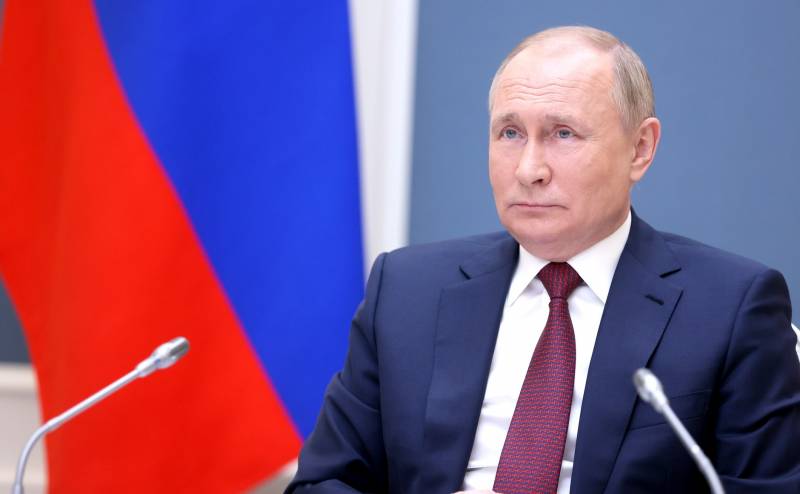 President Vladimir Putin used the site of the Russia Calling! International forum not only for statements on economic and investment topics. During his speech, the head of state did not ignore the topic of security, which is difficult not to call it relevant recently. More and more large publications in different countries of the world are writing that the world has come to a line beyond which there is almost a new world war. Washington and Kiev accuse Moscow of allegedly planning an encroachment on Ukraine, declaring "an increase in the concentration of Russian troops near the Ukrainian borders."
According to Vladimir Putin, if you remember, then statements about the alleged readiness of the Russian Federation to send troops to the territory of Ukraine are constantly heard. They sounded at the beginning of this year. Now there are statements about the "start of the offensive" already in 2022. Words of this kind Putin referred to as alarmist and not having any serious ground.
The President of Russia noted that there is no talk at all about whether or not to deploy troops, to fight or not to fight. According to the President, we are talking about improving relations, creating conditions for sustainable development and mutual consideration of interests. The head of state stressed that if we strive for this together, then no one will experience any threats.
During his speech, Vladimir Putin recalled that the United States and other Western countries are supplying Ukraine with weapons, including those of an offensive nature.
Putin:
If shock complexes appear on Ukrainian territory, the flight time to Moscow will be 7-10 minutes. And with the placement of hypersonic weapons - five minutes. And what should we do? Then we must do something similar against those who threaten us. Imagine what will happen ...
According to the President of Russia, the Russian Federation can do it now.